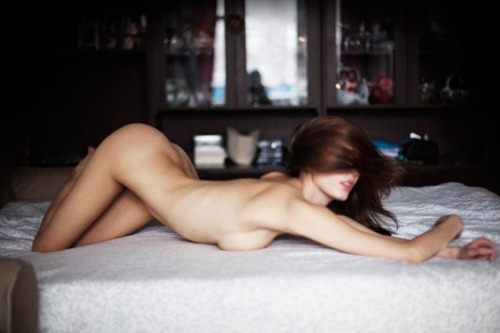 According to various googable sources, it takes 66 days, or there about, to form a new habit. As most of you know, I am a hopeless insomniac. Insomnia is like my arch nemesis that always wins! It's like that mean girl in high school that was thinner then I was, more popular, faster and on top of it all, called me fat every day at lunch time. Insomnia is a vicious bitch and I hate her.
Insomnia, being exactly like my arch nemesis from high school, also, occasionally makes a truce with me. We even pretend to like each other, forming a superficial friendship based on our common devious traits. We both think we can get something from one another. But like a real villain, Insomnia was born evil and beats me at my own game. I suck at being evil and Insomnia wins again. Fucking bitch.
But last night, when I had a mini breakdown and threw my glass of wine across the room, I realized, I couldn't let this skank named Insomnia continue to ruin my life.
Let me back up a bit. Remi's schedule was recently adjusted, again. Oh yay. I love change. Not. She now has several start times during the week, so fuck any hope of a normal routine. Every day is different. Literally. Fuck me with an analog clock, this sucks for bipolar girls.
But I know that it's hard on her too … I mean, she is the one having to go to work at ungodly hours and never once, do I hear her complain. Me on the other hand, I get to stay home and sleep as much as I want, so what the hell is my problem?! Exactly. So I've been putting on a polite smile and trying to be OK with her un-schedule like schedule. But, like any bipolars out there know, fucking with our sleep schedule can have some serious effects. I've been on a string and that string has a little monkey on one end gnawing at it.
But last night, the arguments going on in my head broke out of their prison and killed a glass of wine to prove they meant business. They were like a rabid prison gang and their shot caller was Insomnia. She was calling the shots all along, but making it look like it was a bunch of smaller, unrelated crimes against my sanity.
At first, I thought the main offender was Remi's work schedule. I was mad at everyone that had anything to do with her getting that schedule. Before this latest change, it seemed like all was right in our world. I was sleeping and waking up with my wife. We had started back at my fight gym, together. We were seeing friends. Life was looking up. Then as if it had never happened, her schedule got turned upside down and all of my progress disappeared.
I found myself saying goodnight to my wife, when she woke up to go to work and I finally made my way to our empty bed. The gym? Ha. Moving on. I don't even want to get started on how everything else just seemed to get lost, as if they had never been found.
So last night, I got angry. I was angry at her, her schedule, her work, my bipolar, Insomnia but most of all, myself. I was and am so mad at myself for letting something as simple as sleep beat me. And it has for as long as I remember.
For anyone that thinks insomnia can be beaten by a more forceful will, you have never met her. But that doesn't stop me from fighting her again and again. Hoping that one day, I might win. Not just the battle but the war.
So today marks day 1 of 66 that I have promised myself to wake up at 7:00 am, 7 days a week. No matter what. Now this means, if I get two hours sleep, I still get up at 7. If Remi got up at 2:30 a.m., I still get up at 7. If its her day off and she's sleeping in till 9 …. Guess what? I still get my ass up at 7!!!
See a pattern here? That's right baby, I'm trying to be consistent regardless of her schedule. That way, no matter what her work dictates, I shall remain on a reasonable and consistent schedule. There's a bunch of other good things that should come along with this major life change. But let's just see if I can manage this first.
Wish me luck because I need it.
Do I think I'll be able to do it this time? Honestly, no. But I'm hoping by publicly documenting it, I'll be able to shame myself into success.
If it was this easy why haven't I done it before? Because its not easy!! It's been the one major thing I have never been able to control!! But I have to try. Because this time, it's not just for me. It's for Remi, so that I can be a better, more functional, more successful and more awake wife for her …. And maybe I'll be able to keep my mixed metaphors in check.
66 days to a new life?? OK, I'll take that challenge.