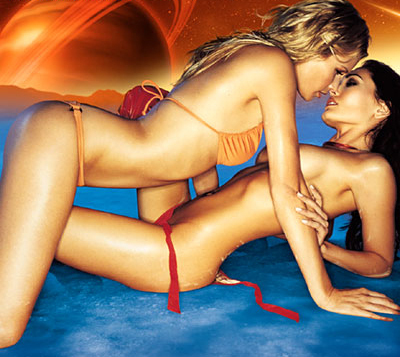 a femme in the streets but a butch in the sheets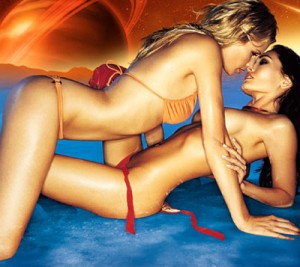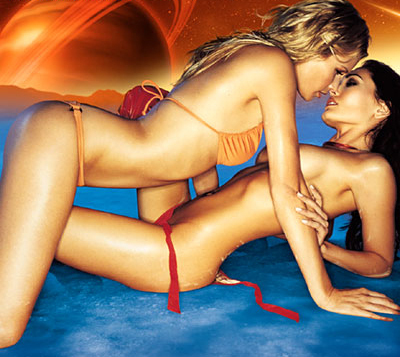 I would say that I am a femme/top. Whoa. What? Is that possible? Hell yea it's possible. Normally this is not a problem, especially when two femmes are dating. I mean, someone's got to bring the strap-on! Or even sans strap-on, someone's got to be the aggressor. That person is usually me. Or at least it used to be.
Apparently butch women are not big fans of aggressive femmes wielding dildos and handcuffs. Hahaha …. But seriously, I've been thinking about this. What's an aggressive femme to do when she's dating a butch who has some pretty strict rules on how the game is played in and outside of the bedroom?
Sure, I love being treated like I'm the only girl on the date. It's wonderful having someone open the car door for you, court you like you're in an old movie, be chivalrous and all that good stuff that comes with dating butch women. I love it.
But … and there's always a but: I'm not what they call a high femme. A high femme for those of you who don't know, is a woman who is so feminine she may even identify as straight, because all her relationships follow usual gender roles. She plays the woman and gets fucked but never fucks. While her partner will always be a stone butch who fucks her brains out, but will never disrobe or allow herself to be fucked by her girlfriend. So while this may be confusing to some, others will know what I'm talking about.
While I may be classified under the femme label, I am in no way a high femme. I like to be the aggressor sometimes, or more than sometimes if I'm telling the truth. But when dating butch women, I can't be. So I find myself in a dilemma: How to reconcile the more aggressive parts of my personality with my desire to date butch women?
I don't want to change who I am for anyone else and I won't. Nor do I want to restrict who I date to femmes who appreciate my ability to take control of a situation. Because truth be told, other femmes just don't catch my eye lately.
While I am more than happy to play the submissive role (strictly in the bedroom) once in a while, I still want to be able to be myself and switch it up sometimes. But I don't want to make her uncomfortable, so I don't.
Hence I find that being a femme/top with switch-hitter capabilities isn't as easy as it sounds.