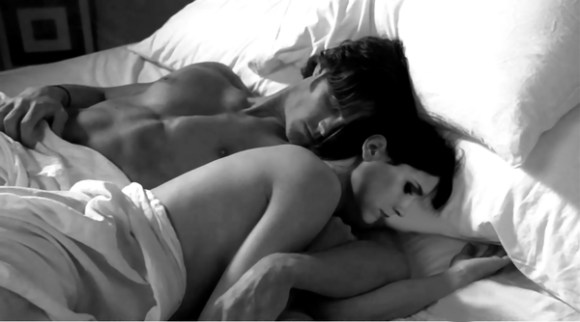 By Guest Writer, WWG
I recently read an article on Huffington Post GayVoices by Jincey Lumpkin called "Lying About Being a Lesbian? My Ex-Boyfriend's Response" . In it, she asks an ex-boyfriend of hers questions about their relationship and his response to it all, including after she came out. I couldn't help but think about the many relationships I had with men while I struggled with my orientation. This was also in part due to a recent incident with an ex  of mine, who is now married. He reached out with a proposal to set me up with a friend of a friend of his if I was single.
A bit about him and our past: He was someone I dated in that period of a couple of years before I came out to myself finally, when I was desperately trying to figure out why I, a healthy 20-something woman, couldn't deal with men hitting on me, became a cold fish in bed with them and found sex with them hurt like crazy. He was a smart, decent guy, a bit socially awkward in that way straight, single guys can be, but someone about whom my mom said that she thought "would be the one that got away" when I confessed reluctance to go out with him. I can definitely say I didn't feel the same as my mother when I went on the date with him. The date didn't go anywhere, at least not on my end. And then he moved away.
However, when he came back into town for a visit a few months after he moved away, he reached out to me to hang out again. And then we did what we didn't do after our first and only date – we slept together – once (well, okay, twice in one night). I confess, I slept with him because I was bored, and desperate to care about sex with men again and feel sexy and in tune with my sexuality. As you can imagine, it didn't work. After that, we didn't really talk anymore, until he added me on Facebook a few years later. I can honestly say that if he wasn't married, I probably wouldn't have added him. But with him safely taken, I felt comfortable knowing he wasn't trying to get back in my pants.
When he messaged me about the potential guy for me, his tone was unlike that of the single dude out for pussy I once knew. It was respectful, kind, and mature. When I let him know it wouldn't work with his friend because – surprise!  — I am gay, I asked if he had any inkling. And he surprised me by saying that no, he did not, not because of my feminine looks, but because I was rather passionate when we were together. I was? "Were we in the same bed together," I wondered?! And that brings me to my point.
In Jincey's post-mortem of her relationship with the ex-boyfriend, she asks him questions, giving him the space to respond and be honest with no response or argument from her. I respect her bravery immensely.
How did you feel when I finally came out of the closet?
[snip]But what did hurt a great deal was all the things you've said to invalidate our relationship, what we had together, our love, our experiences. That you were pretending, that none of what we lived was real. That hurt a lot. Couldn't you just go and be merry with some women? Did you have to do it like this? Did you really mean all that? Why try to hurt me? That's what I couldn't understand.
Did you have trouble with trusting women after I came out of the closet?
Hell yeah. I was not very trusting with women to begin with. I never trusted women in general, in terms of their integrity, reliability, reason, consistency — and driving ability, but that's irrelevant, I guess. But after you, I didn't even trust that women actually liked me, that they enjoyed sex with me, that are honest and not pretending.
That comment gave me pause, as I admit I had never fully stopped to think about it from the man's perspective. It makes me want to go back to all of my semi-serious ex boyfriends and get a post-mortem of our relationship from their perspective. If an ex-boyfriend who I barely felt I was passionate with thought of me that way, what would the ones who I dated for 6 months, who had lots of sex and something of a relationship with me think and feel?

I have no doubt I hurt some, if not all of the men who tried to date and care for me. When I wrote my blog "Real Age Vs. Dating Age as a lesbian" part of what I struggled (and still struggle with) was how to view the relationships I had with men. Technically, they were romantic relationships that I was part of, but how real can a relationship be when you're consciously or unconsciously playing a character called Straight Girl. To me, a real romantic relationship includes genuine affection and interest. And yet, for the men in relationships with me, in relationships with closeted women everywhere, they ARE in a genuine relationship. I do know one of them dated a woman who was practically my clone in looks and personality after me, and even years later when we attempted friendship, he still made comments with the attempt to make me jealous. (Oh, and by the way, she and I are now friends and neither of us talk to him).

The good news is several of them are in serious relationships or married now, and I am happy for them, but I always wonder the effect my confusion and inability to be resolute about my orientation had on them and their perspective on relationships with women.
Have any of you gone back and done a post-mortem on your relationships with men after you came out? How did that go? What did you learn from it?