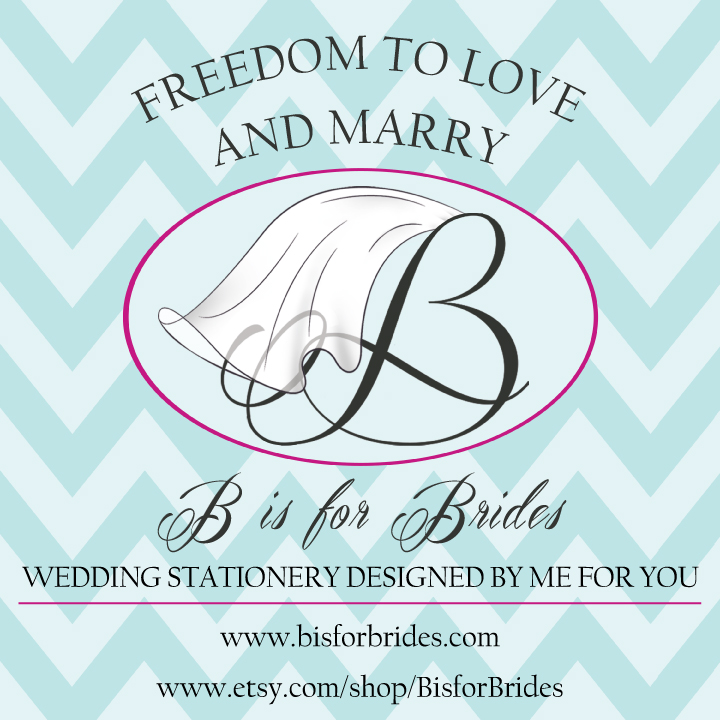 Hey ladies, this is just a quick note. I am in the midst of wedding planning madness. MADNESS I tell you.
However, we have been insanely lucky with finding the most wonderful people to work with. All of whom I will be telling everyone about so any other couples getting married in Southern California will have a good resource list. But right now, I just wanted to point out the girl I'm getting our invitations from.
I found her on Etsy of course and she is designing custom invites for us that will help set the mood and theme for our wedding. She is straight (I'm pretty sure) and when looking for people to work with, I immediately let her know she would be working on a lesbian wedding. I always brace myself for an awkward, uncomfortable response if the person on the other end is at all close-minded. But Beth was nothing but super excited for us! 🙂 She immediately put me at ease and felt like a new friend right from the start.
She is one of the good ones; an ally. In the days following our monumental victory in court, I have been bombarded by companies jumping on the gay wedding money train. I am more then a little hesitant to give money to companies that didn't support us or help us win. So, I was stoked to find Beth, a one woman company that totally supports gay marriage.
Check her out and if you don't see what you want, email her. She's UH-MAZING to work with.