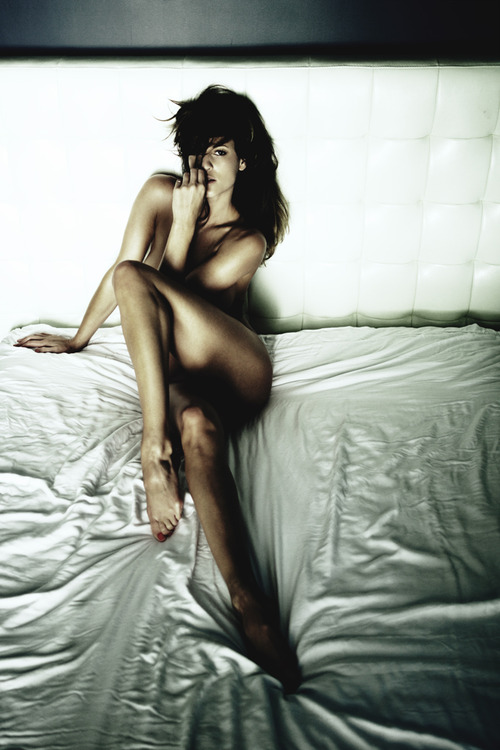 Bipolar Advice for Lesbian Couples
OK so I have been gone from my own blog for so long thanks to a nasty case of the dreaded writer's block. And, like I said to Eric it's like watching your woman masturbate: it's fun at first to see she's having fun alone but then it's just really depressing if you can't join in 😉
But I have been gone because life has been crazy. For the first time in … well … ever … I can say I am truly happy. I am doing better now then I have ever done in my entire life. I married the most amazing woman in the world that loves me no matter what I look like and supports my dreams. Thanks to medical cannabis, I am living a headache free life now. Which is an absolute miracle.
Has it "cured" my bipolar? No. Not at all. In fact, in spite of life itself being like a never-ending bowl of ice-cream, I have gone through about 2 major episodes. MAJOR.
Has cannabis helped me handle bipolar episodes, even out more in between major episodes and recover 10xs faster after I do have an episode? YES. I think it's helped save my life.
So along with all the wonders of cannabis, I've also been super busy with my jewelry. Not just on Etsy but through custom orders that have come in since the awesome press my line has been getting here and there. And I hate to rub it in, but Remi and I are doing so well, it's sickening. I mean, we're that couple that if we weren't that couple, would make us gag. So over all, life is beautiful right now. Sure there are still bipolar hiccups along the way … but they pass. It's the hardest thing to really get into your head but you must. And my wife helps remind me of it, in the middle of the most terrible storms, she holds me and whispers, "It's going to get better. It always does."
While in the moment, I want to rail against her and yell that it's not ever going to get better. Actually, I really do do that. But she holds tighter and won't let me forget it. Sometimes, she has to let go too … let me run out of the house and run the rage out. She always finds me and brings me back. But I've found that exercise has always been the best way to deal with rage and mixed episodes. So now, we have an agreed upon route for me to take when I NEED to leave immediately before I do something stupid. So she knows where I am, but I can separate myself from her, until I feel it's safe for me to be around her. Because in the moment, when the rage hits or the irritability that feels like my skin is crawling at the sound of another human voice …. sometimes I say mean things I don't mean. And I don't believe that saying sorry means anything, if the person keeps hurting you. I refuse to be that person. The person that lashes out at the one person that really loves me. I refuse to hurt her. So sometimes, I take off. I just run and run and run in the middle of the night, until I can't breathe or move. I run all the anger out.
By the time she finds me, I'm usually half way back to sane and at least, no longer a total raging bitch.
So my advice today for other people with bipolar disorder would be:
 Investigate the medical and scientific evidence that supports it, behind medical marijuana.
Try to remind yourself in the darkest times, that it really does get better. Just keep breathing.
If you're in a relationship, you must communicate!!! I have found that talking through things with my wife does amazing things for our marriage & her self-esteem (she doesn't think it's her causing me to act like this, because when it's happening I've been able to stop and at least tell her, "Look, I'm really angry. Everything is setting me off. I'm going to loose it if I'm around anyone right now. I love you. This is not you. It's me. Please understand and let me have some time alone.") So she gets that I'm not mad at her, I'm just upset and I'm not able to control it in that moment.
Communicate. Talk through your feelings with your partner and so that together you can start to figure out a plan to deal with episodes before they happen. Because, when you're in the middle of it, (especially if you're the partner watching it happen) it can be scary and there is no time to figure out a safe exit strategy sometimes.
Oh and my last tip for bipolar/depression/anxiety issues is EXERCISE!!!! Whatever YOU like to do. Walk your dog A LOT. Yoga. Martial arts. Dance. Hiking. Running. Whatever it is, it's vital that if exercise is not part of your mental health program, it needs to be.
PS: While I was gone I saw a request for a blog on fisting …. I am working on that next.  The blog, I mean. 😉