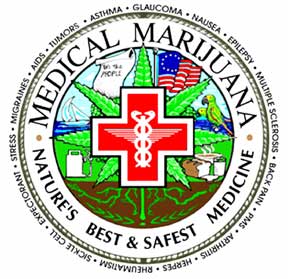 I swear that CCL has not become a "marijuana blog" …. I didn't even want to write about this. In fact, it's felt a lot like coming out all over again, except it's harder. Because unlike being gay, I actually had internalized stigma attached to cannabis that I had to get over and I get that most of the world hasn't yet realized what's really up. So …. yea …. been getting a few harsh judgments since coming out about this. But I figure there are a lot of you that found this blog searching for information on being bipolar, or what have you …. and … well …. I happened to have found something, the only thing that works and is actually backed by science. It happens to be marijuana. So then I found myself in this weird position of not wanting to tell anyone about it and wanting to scream it from the roof tops that this can help a lot of people!!! So every once in a while, you will be hearing about it. Right now, it may seem like a lot but I promise, sex and hot chicks will still be a main topic.
And all of that to say that a commenter asked this question and it was a long answer so here it is:
JW asked, "Hello Sasha,
I'm really curious to know how cannabis has helped with your bipolar? Since you take it every day as a pre-emptive strike, does it flatten out your swings? Or what exactly happens in relation to the ups and downs?
Thanks!"
Well here is what I've noticed over the last 2 1/2 months, but remember that bipolar episodes might not happen as often for others so I can't tell you if this would work for you. But I'm what they call a rapid cycler, and this is my personal experience.
In the time since starting cannabis tincture I have about 80% fewer mini episodes (like mini mood swings that don't feel mini at the time.)
Irritable, explosive anger is a big issue for me when I'm having a mixed episode. I've noticed the biggest difference in that area. About a 90% improvement on angry out bursts.
My sad crying times still happen often but they're not as severe. Before, they would cripple me and I'd lock myself in my house for weeks. But now, I might cry and be upset for about 30 minutes but then, I'm able to still function. To go with my day …. sort of like, oh I don't know … a NORMAL HUMAN BEING for once in my life!
Also the biggest improvement I've seen has actually been in my energy levels. It's acted as a HUGE anti-depressant and as such has increased my daily energy by what feels like the difference between light and day.
Also, anxiety is GREATLY reduced.
Of course I still have my hard HARD days. I had a really hard week last week and wondered what was wrong. But my wonderful wife reminded me, that this is just another type of medicine, it's not a miracle cure. I'm still going to be bipolar, it's just easier to manage now. A lot easier.
I'm keeping a mood journal on my iPhone now because I want to keep track of this long term and see how it works in the future. Will I build a tolerance and have to take breaks from it? Will it stop working? Is it just a coincidence with a good time in my life and I mistakenly attributed it to cannabis? I doubt that at this point, but I want to keep a close record for one year and see the patterns objectively.
I also need to reiteriate that taking cannabis oil, tincture or edibles has a COMPLETELY different effect on you. For example, I've personally found that smoking it does not help at all with pain management and in fact gives me a headache.
Then there are THC rich strains and CBD rich strains as a new commenter mentioned on a previous post. THC while still medicine, is also the psychoactive part of the plant. CBD's are the pain killing (among many other healing properties) but they do not give you that traditional high. In fact, they are especially useful in treating seizures. I try to use CBD rich strains, but mostly hybrids that have a good balance with THC to avoid the drowsiness for day time use.
Basically there are two types and one makes you more energetic and the other sedates you. So this is actually perfect for people that have conditions that require a.m. and p.m. pain management. Oh wait, there are actually THREE types: Indica – for night. Sativa – for day and Hybrids … totally depends on the strains that made them. But my point is that there are different types of cannabis on top of different ways to take it.
OK then …. I think that's it, I'm going to go make some brownies.