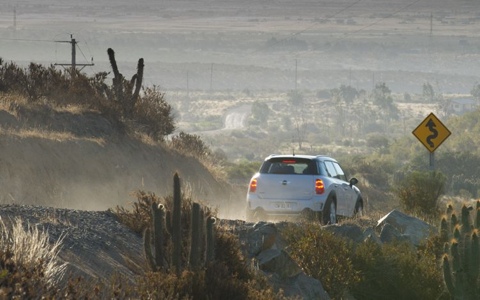 I have a horrible sense of time. I always have. For me there are only three times: yesterday, today and tomorrow. When "yesterday" is no longer sufficient I will then say, "the other day" to indicate that it has happened in the past, beyond yesterday but that is about all I can tell you about the 'when' of things.
Having said all of that, I signed off of Facebook the other day and realized that it felt kind of good being disconnected. Coming from a hermit like myself that might not be too surprising. But facebook is like Starbucks. It started off as something I said I would never get into and quickly became an addiction.
But I didn't take a break from FB because I was addicted to it. I took a break from FB and all other forms of communication with the outside world in one fell swoop. Why? Because I was starting to lose my temper. And I mean really lose it. It was building for a few weeks but then one day I realized that I was a split second away from telling anyone who rubbed me the wrong way to "Fuck off!" and at the time, everything was rubbing me the wrong way.
I've been here before. It's hard to see it for what it is when you're in it, but luckily I have Remi and she's my extra brain when mine isn't thinking too clearly. She pointed out that I had been stressed a lot lately and that this might be a mixed episode coming on. Mixed episodes, for those that don't know are the worst for bipolar folks. For me at least, it makes PMS look like a yummy bowl of ice cream, in comparison. I turn into a bitch on wheels, and I hate myself along with everything else in the world. It's a dangerous combination actually, because aside from possibly causing permanent damage to relationships in your life, it also happens to be a time when the most suicide attempts are successful. I guess it's sort of like, when you're super depressed you don't even have the energy to kill yourself. When you're manic you don't want to. But in a mixed episode, you're full of energy but it's all negative energy. Angry, bad mojo that can wreak havoc in your life and even threaten it at times if it gets a hold.
I recognized this was what was happening and the only safe way I knew to deal with it was to take away as much outer stimuli that I could. So I cut myself off from Facebook, email, even my blog. Never one for phones, only texting , but even texting seemed like too much for me …. At least for a little while. I couldn't take the chance of burning bridges, my sane self didn't want in ashes. It's weird, having a part of your brain try to talk sense into another part. But luckily this time, I was able to do it. At least to the point of cutting myself off, before I did any permanent damage.
I even stopped writing for a while. For a couple reasons. One was that I was in such a negative head space, I didn't want to put that out there. I can't seem to hide anything when I write, and I knew that if I blogged then, it would be dark. And I didn't want or need sympathy or advice. Not that I don't love all of you guys and appreciate everything you guys say. In fact, I've learned a lot from some of you. But this was not the time that I needed to hear any well-meaning words.
But I'm back.
I ran off to the mountains for a while. We have a little cabin in Idyllwild we rent out a lot, lately. We've been up there almost every day Remi can get off work. And we're going back in a couple weeks for a few more days.
I needed the peace and quiet like a fish needs water. Living in the city it great for a lot of reasons but the noise never stops. And for someone like me, who has voices in my head that never shut up, the constant drone of city noises only acts as a catalyst for said voices to yell at me, in an attempt to be heard over the traffic and random urban clatter. It's a vicious cycle, one that keeps me up every night.
Hence my need for constant and recurring retreats to the mountains. This last retreat did the trick. It was for my 34th birthday. Remi surprised me with a last minute getaway and for some reason, this particular trip was like when a fever breaks. I don't know if it was because it was my birthday and I felt like this was the perfect time for a renewed beginning, or the fresh mountain air, or both! But I feel better!
So I'm back, for the millionth time. A favorite saying of mine is, "Fall down seven times. Stand eight." ….. That's sort of my motto.