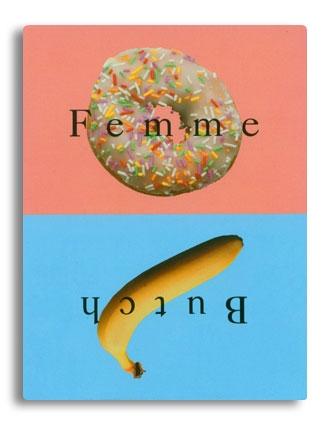 I'm sure some of you have seen some of the comments a few readers have left me, indecent proposals I suppose. If I were single I'd be flattered, maybe a little worried since some of them have a bit of a stalker feel to them. But still flattering non the less.
Let's take a look at some of the comments from my greatest hits list, shall we?
J.C. wrote: I just found your blog today, a friend was reading it at work and then we all started reading it. I came home and read through all your old blogs. I'm not done yet but I had to write to you. I know you're in a relationship but I have to at least try. You're the kind of girl I've been looking for my whole life. You're beautiful, smart and strong but need to be taken care of in some ways. I can do that. I want to do that. Please give me a chance. I've never gone after somebody elses girl before but i have to. Please add my on myspace and if you like what you see maybe you'll let me take you out. I know how to treat a woman like you, like a queen. Please check your myspace, I'm not too hard on the eyes

Wishful Thinker has left a few:
I'm jealous of that old Butch. I'm not old but I can eye fuck you like no one else. Just give me a chance. I want to take you to dinner. I'll take you to my favorite place, Murano. Ever been?

Not to be stalker like here or anything, (like some other commenters) but in all seriousness, if you ever need to be treated like a princess I'm the one for you. I'm a successful lawyer here in LA. I'm 37 yrs old, butch and I know how to take care of a woman. Even a woman like you. Call or email me. You've got my number. Let's meet for drinks at least and be friends.

I know that I'm a strong butch who's looking for a soft femme. I love spoiling the lady in my life and making her feel like she has nothing to worry about, I've got it all under control. Why haven't you given me a call? You can't really be sure Remi's the one for you till you at least meet me.

LuvaBoi left: I have to say Miss Sasha that I've had a crush on you from the wings for a while. But you got with Remi and I thought my chance had slipped away. But now that I find out that you're such a FREAK (as queen put it) that you need a safe word!? Good Lord Woman, I'd be willing to go head to head with Remi for a chance at that!!! Dammmmmnnnnnnnnnn girl. Can I get with that?

As I'm sure you can imagine reading comments like these does not leave a warm fuzzy feeling in my girlfriend's tummy. Not at all. Like any good girlfriend it pisses her off but she realizes that it's just part of the deal when you date someone who compulsively blogs about personal things for the whole world to peruse. She's pretty understanding but I'd be lying if I didn't admit that some comments have sparked a few lively conversations.
Two nights ago I was in brat mode (which is my default mode lately) and Remi was trying her best to figure out what the hell was wrong with me. Although what's wrong with me remains a mystery, she did say a few things in the course of the evening that I knew I had to blog about.
One of them was, "You'll never be alone. Even when you're older, you'll never be alone. It's easier for you because of the way you look. It doesn't mean you'd be happy or that you'd be with a good person, it just means they'll always be somebody there, somebody willing and wanting to take care of you."
She mentioned the fear of ending up alone later in life and commented on how many old butch women we've seen that seem so lonely. I never realized that she feared that, or that it was even something she thought about. I never do. Which was her point, I've never feared ending up alone. I don't know why, but it just never crossed my mind. But I guess it should have. I'm 7 years older then Remi, if anyone should be looking towards the future it should be me, but like most things, she seems to be the more mature between the two of us.
The point I'm trying to get to is this: Do femmes have it easier because there's something inherent in their "role" that makes it seem as if being taken care of or provided for is somehow expected?
Don't get me wrong, I'm not implying that femmes are helpless little girls that need a strong butch to take care of them. I'm very independent and have managed fine on my own so far. But it is nice when whom ever I'm with usually wants and offers to take care of me in some way. That's not to say that there isn't ALWAYS some sort of reciprocation. Because there is.
But the issue remains. Do femmes have it a little easier then butches or tombois? Do we have some sort of built in safety net? Is being a "house wife" a viable career option for lesbians who look the part but not for others, based on appearance and gender identity?
It's clear that some view beauty as currency. Currency to be exchanged for any number of things, dinner, a date, sex, relationships, money. How many lesbians (like straight men) are more then happy to go to work every day and work hard for that pay check just to come home to a beautiful woman that's waiting for them every night? More then happy to be the provider and she the nurturer?
I know this post is totally politically incorrect of me, but since when has that ever stopped me?
What do you think about it?