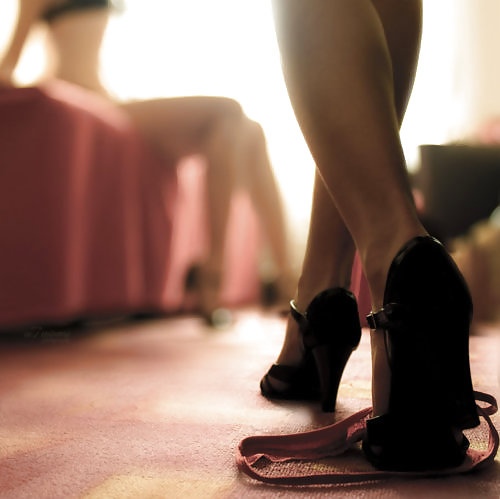 I recently had a conversation with Remi about jealousy. It seems that I'm the more jealous one in this relationship. Which I hate with a passion. I'm not used to that! I used to hardly ever be jealous and when I was, I was able to hide it. Usually I hid it with little acts of vengeance. Like, "Oh you want to make me jealous?? ….. Well I'll give YOU something to worry about, then you won't have time to make me jealous!"
Yes, I was that petty and bitchy. But it worked. Well, it worked until now. Now, I never want to hurt Remi, so my old ways have fallen by the wayside and I haven't figured out an appropriate replacement. How do I combat my jealousy when she's the one going out every day into the world? She's the one wearing the power suits, looking sexy as fuck and having the people under her fall for her? I mean really, it gets a little annoying to hear or see how people treat her. It's hard on a girl's ego to know your spouse is going out every day and getting hit on consistently, while I'm at home in my pajamas.
I guess part of my problem that I never had before, was that I was out there too. I was working outside the home and interacting with people too! So I guess I had equal opportunity to experience a little bit of that. Even if it was usually from men.

But at least that approval made me feel like I wasn't just this ugly blob at home in my striped pajamas.
But recently Remi admitted to me that she does get jealous, she just hides it better. She also told me that a butch or boi would be way more threatening to her then a femme. Because she knows I would never want a relationship with another femme, I would just want to sleep with them …… Ummmm???? Does that mean that I could get away with making out with a pretty femme? I think under the right circumstances, I could.
Which brings me to a recurring topic in our relationship ….. free passes.
I know this is a bad idea on every level. I don't know if this means I'm getting manic or what? But ….. right now …. honestly …. I could totally go to a bar and pick up the most beautiful femme in there right now. Make out with her in a dark corner and then leave without so much as exchanging names.