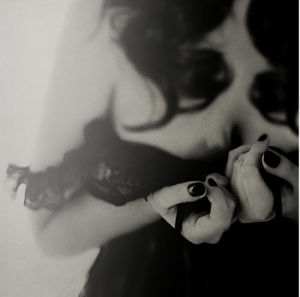 Ok, so this post is basically me saying I'm sorry for a post that I wrote 4 years ago. The post was "Butch/Femme Relationships versus Lesbian Relationships" and for those of you that didn't read it …. Its at the bottom of this post. Because I've taken it down from the main site.
Within the last two days I've started getting a few comments on that post from people that have pointed out that I was unfair and hurtful in generalizations I made about butches. I tried to deny that, because hello??! I love butches!!! I think my regular readers would attest to that. I have sung the praises of all things butch many many times on this blog. To be honest, I totally forgot about this old blog post. So when I went back to read it (in order to defend myself) I was horrified that I couldn't really. I was unfair. There's no excuse for that.
No excuse, but let me try to explain it. First of all this was written 4 years ago and it was written on the heels of me getting out of an emotionally abusive relationship with a self identified stone butch. She was my first experience with a "stone butch" and I thought I could love her. I was so attracted to that physical type, to those mannerisms, to everything really that I happily jumped through every fiery hoop she wanted me to. …. Wait, she wasn't the first butch I dated, she was the first I dated for any length of time. Because up until then, the other butches I fell in lust for, were such players it was more of one night stands and ongoing flirt fests at "da club." Basically, my only experiences with butch women were based on sex and mind games. Even the one I thought I was in a relationship with.
Then I met Remi. Remi came into my life at the same time I met the stone butch I was involved with. Remi was the complete opposite of her. She was kind and thoughtful. She went out of her way for me. She called me beautiful. This was a 180 degree turn from the other person, who always told me I wasn't good enough for her,  not pretty enough, I was too tall, too big, too dumb, too needy, too fucked up, too- whatever for her to ever really care about me. And when I would ask her why she acted like this, she actually told me that butches treat bitches the way they deserve to be treated and if I would be better then she would treat me better.
You might be wondering why I was in such a relationship. Well, she wasn't always horrible. She had a wonderfully caring and generous side as well. But she only showed me that side, whenever I started for the door. And I was stupid enough to hope each time that maybe she would stay like that that time. Maybe I could be what she wanted. Maybe it was my fault. Maybe …. Maybe ….. In the end, all the maybes got snuffed out by Remi who was so persistent in telling me that I was already good enough, already pretty enough, already enough and that she actually wanted me as I was!!! It was such a relief.
So when I left that other person and started a relationship with Remi, I asked her how she identified. She answered, lesbian. Not butch, not femme but something in between.  Our relationship was more balanced then my last one. More balanced sexually and emotionally. So I did what I do. I wrote. I wrote about what I knew at the time and that was a stark difference between a self identified butch and a self identified lesbian. I wrote about my personal experiences. But I was wrong to word it in such a way that made it sound like I was making generalizations. Maybe I was at the time. I honestly can't remember.
But I do know that when I go back and read it, it doesn't sound fair. It also, is no longer my truth. My truth has changed and evolved as life as gone on over the these last 4 years. I have since married Remi. She has since come to the still-evolving realization that in spite of her not feeling like she's "butch" that the world sees her that way. She also proudly claims me as her femme and always treats me as such. Which basically means, she takes the butch role in our relationship. We have discussed this a thousand times and have come to the agreement that we do live within the butch/femme dynamic. And to switch it up too much one way or the other, makes us both feel uncomfortable.
People sometimes take offense to my identification, screaming at me that there are other valid labels within the lesbian world. Yes, I know this.

I don't understand why it makes others feel threatened that I proudly identify as femme and that I am attracted to butchier women? I have never disregarded any other labels. In fact, just the opposite. I actually feel very protective of each person's right to be who they feel they need to be. But I don't always get that same support in return. Instead I get accused of being some sort of bitch on her high horse looking down at people. I don't get it! I have also been told recently that the butch/femme dynamic is out of date, old fashioned, no longer relevant  and oh my personal favorite, "hetero-normative imitation". Ha!!! That is totally another blog!! Except, I could have sworn I already wrote about that.
Anyway, let me tie this sucker up. I'm sorry I wrote that old post and I really do apologize if I hurt anyone who read it. I truly, deeply, never meant for that! I took it down. Look, in the end, this is my blog and it started out as a personal blog, although over the years it has grown to something much bigger, with amazing guest writers. But at its core, it's still about our personal experiences as lesbian women, living life. And that's not always politically correct but it is always honest and true to life. Our lives.
Looking back, I think I did generalize butches based on my personal experiences. I then wrote about it, on my personal blog. At the time I was torn, because i was still madly attracted to the butch persona but I found myself in a relationship with a new girl who denied that label. It was really weird honestly. Here was this little butch, who looked and acted butch. But didn't want the label. At the time I suppose I attached all the negative qualities I saw in the butch women I dated with the label "butch" and the first women I dated that was awesome, refused that label. Hence,my mistaken connection between the two.
I no longer think or feel that way. If anything, I'm more pro-butch then ever before!! Nothing makes me go weak int he knees faster then a hot butch. It's just the way I'm wired.
And just to show how life can be funny, look at the last couple of lines of that old blog, "Granted, I think I'm still the femme in this situation. She's a little more tomboi than I am and I like that. But when it comes down to it, I get to be a lesbian again and not a 1950's housewife." …… Ummmm jokes on me!!!!! I married my lubby and now she goes off to work very day and I stay home and take care of the corgi-babies, cook and clean! Irony is alive and well in my life.
The offending blog below:
Butch/Femme Relationships versus Lesbian Relationships

Now before you go and bite my head off yelling at me that butch/femme relationships are lesbian relationships let me tell you that I am well aware of that fact.

Having been involved in a butch/femme dynamic I am still reeling from the stark differences between what it's like to date a butch and what it's like to simply date a self-identified lesbian.

I couldn't help but notice all the similarities between a straight relationship and a butch/femme relationship. The pseudo gender roles of the fifties were strictly enforced under the guise of chivalry and these roles extended well into the bedroom. As the femme, I was supposed to know my place and in my place I wasn't supposed to be able to open a jar of peanut butter or touch my lover anywhere other than where she said. Which by the way, was basically no where except to grab her hair when screaming her name or to lie in her arms afterward.

Don't get me wrong. I love butch women. I absolutely adore them! But in some ways, while dating them, I feel a bit cheated out of being a lesbian. I don't get to please her, touch her, kiss her when I want to or buy her dinner once in a while. There are plenty of wonderful things that come along with dating butch girls. Men of today should take lessons from our butch sisters in how to treat a woman. There's just something about having doors opened for you and generally being taken care of that gives me a warm, ummm ….. nice feeling if you get my drift. But in exchange for that, there is a price. To me that price was falling into a box where my role was "femme" and her role was "butch" and anything that threatened that delicate balance was grounds for a fight.

It's been a while since I dated a woman that let me touch her, kiss her and walk her to her door. I forgot how nice it is to feel a woman, to taste her. I forgot how good it feels to make a girl weak in the knees when I kiss her neck or touch her just so. I recently started dating a girl that lets me kiss her goodnight and pay for a round of drinks. When I look at her body I'm reminded of how unbelievably gay I am and how glad I am that she's okay with that! There aren't any rules on who's allowed to do what and when. We're equal and both fully capable of taking care of ourselves and each other. So we sort of take turns being the dominant one or the girly one.

Granted, I think I'm still the femme in this situation. She's a little more tomboi than I am and I like that. But when it comes down to it, I get to be a lesbian again and not a 1950's housewife.