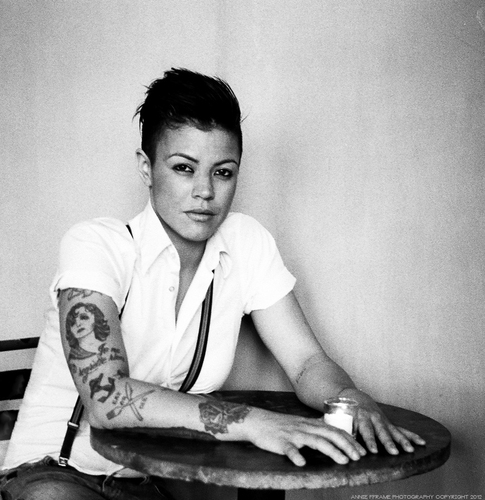 I haven't written too much on the Real L Word, since most of you seem to hate it and look down your noses at me for loving it. OK, maybe love is too strong a word. But I really can't help it.
Especially since they have my new favorite couple, Lauren and Kiyomo. From the start of the new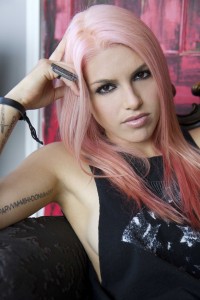 season, as soon as I saw Kiyomi, I was instantly into her look. But her attitude in the first few episodes seemed a little douchey to say the least. Bad boi/player all the way. Which, unfortunately usually only makes people seem more attractive to me. But I couldn't admit that!
Thankfully, nothing seems to tame a player quite like another player and Lauren seems to be hot enough to keep Kiyomi on her toes. So I can finally come out of the closet and admit that Kiyomi is HOOOOOOOOOOT. Like OMG, I would so love to make out with her. And Lauren could come too.

So yea …. that's all. Now enjoy the hot butchness that is Kiyomi. Yummmmmy!!!!!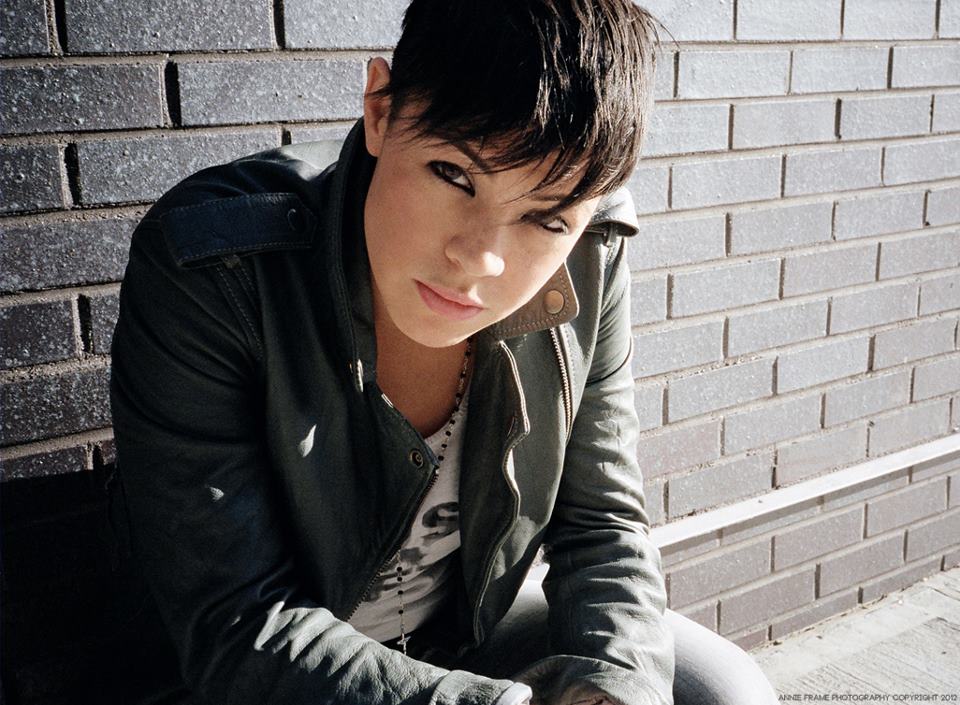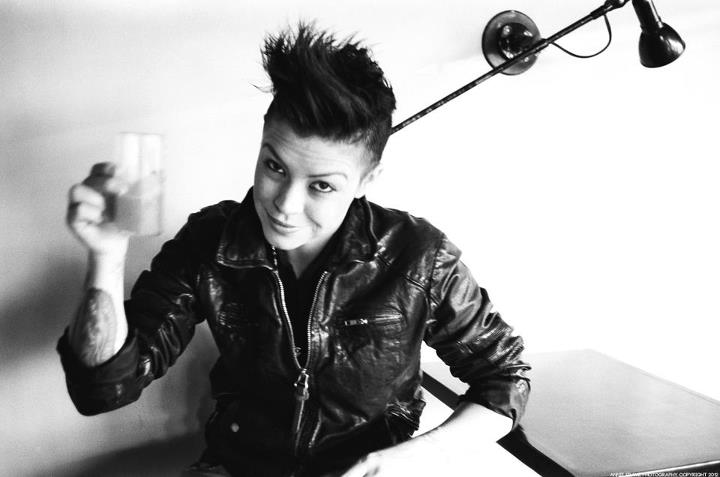 And now, just to ask a few questions of you, the reader:
1. Does she remind anyone else of a gay, ethnic PINK? Or is that just me?
2. Is anyone going to say that she doesn't fit your idea of what a "real butch" is because she wears makeup? Or is the fact that she's probably doing that for her rocker shows and the TV shows, photo shoots etc, enough of an excuse for you to give her a "get out of jail free" card for her liberal use of eyeliner and the occasional red lipstick? Because even dude rock stars wear the smoky eyeliner.

3. Do you think Lauren got to have sex with her too? Or do you think she's a total top only type of lesbian? (I think Lauren totally hit that.)