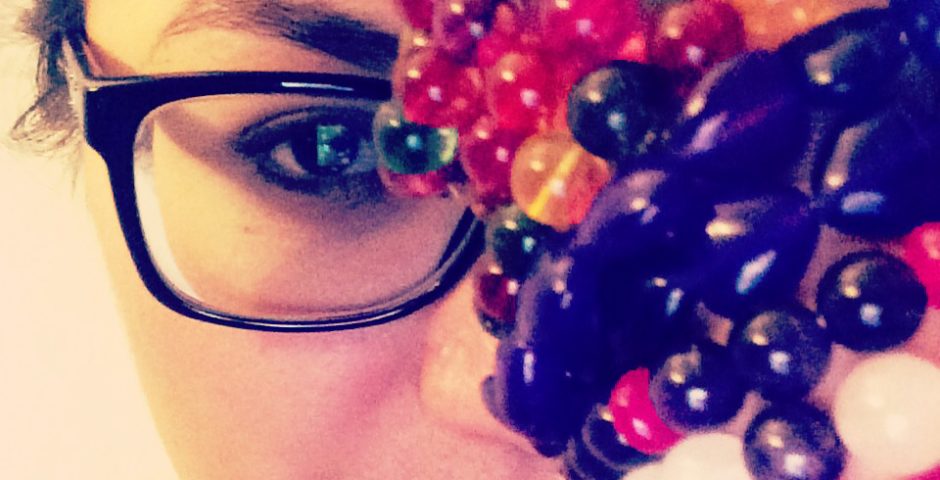 Introverted Lesbian Problems
I've made it no secret that this last year and half … has been the worst in my life. (Also currently still dealing with my mother's failing health and that is taking a major toll) And because of things that happened to me during this last year, I really withdrew from the world as a whole. I've always been an introvert, a loner, a hermit. But I've also always had a small group of close, trusted friends. However since the events of the recent past, I totally cut myself off from even my best friends. I think it's been more then a year since I've seen anyone.
When I first did it last year, it was a little hard to tell from the outside because I'm notoriously  hard to get a hold of. So my lack of communication probably went unnoticed for a while. But then I started to get my feelings hurt because I was really going through such a horrible time in my life and I wanted to reach out to my friends. But I couldn't. I didn't know how to. I didn't want to bother them. I didn't want to be a downer. I didn't want to make them go out of their way. I didn't want to ask for help. I didn't know how. So I pushed everyone away. When the person I wanted to go to the most for support wasn't there for me, after a few feeble attempts at my part,  I really shut down emotionally from all my other friends, which wasn't fair in retrospect. But a wounded animal acts out in uncharacteristic ways and I was nothing if not wounded.
At first I was just staying off social media for a while. Not logging in, not responding to emails or texts. And I let myself continue to feel more and more cut off from the world. What I was going through made me lose trust in people and made me question whether or not life was even worth living. Then the Orlando shooting happened and it made me want to reach out again and be part of the community. To try to help in any way I could, to be there for friends who had lost friends. To make my voice heard alongside our brothers and sisters. So I logged back onto social media to help promote some charity pieces I had made for the victims and I saw all my friend's views on the shooting. Of course all my gay friends showed outrage and grief.
When I clicked on most of my straight "friends" pages they were all going on about gun rights, THEIR gun rights. I know it's ALL of our rights and I won't make this a gun law blog. I will say though, that I do believe in our Constitutional Rights and I will leave it there for now. I say that because I wasn't against what my straight friends were saying. But I was shocked and disappointed that they didn't seem to really care that the LGBTQ community had been targeted. The loss of life and how that would affect other friends of theirs that are in the LGBTQ, didn't seem to register. And it was then I made the decision to delete and block every single person from social media that in any way made me uncomfortable to be myself on my own page or uncomfortable knowing too much about their political views.
If I deleted and or blocked you from Facebook, Instagram or Twitter it does not mean that I'm no longer your friend. It actually probably means that I would like to remain your friend in real life and in order to do so, I think it is best for our friendships that we keep a healthy distance, i.e social media emotional and political vomiting all over one another. I really want to make something to clear to my family members that I blocked. I LOVE YOU!! And I'm not mad and you didn't offend me! (BTW my Mormon extended family never posted anything insulting about the LGBTQ, they've always been very supportive) I just did it because, I use social media for work and and this point, only work. So just like you wouldn't invite me to hang out in the hallways of your office, I want the same sort of separation of work life, family, and social life. It's really just that simple.  
I've come to a few conclusions:
I am an introvert through and through every fiber of my being. Which means I really don't want to be forced into normal interaction with people. Not that I'm not capable of it, I just prefer to be left alone most of the time. If I am feeling social, you will see me out and about. If you don't see me, don't look for me.
2. I can and want to remain friends with all of my straight Republican friends, but in order to do so, I can no longer be allowed to see your political views and insulting take on MY RIGHTS on social media any longer.
3. I have issues with friendships right now. I also realize those are my issues, not my friends. I am currently trying to figure my way back into my friendships. I will probably go back to using CCL as my own form of talk/blog self-therapy … also because I know I have some great readers that often give me amazing gems of Light I never expected. And maybe someone can help me see my way out of a current problem with a friend.
4. Perhaps the most important thing I've really come to grips with refers back to #1. I took that personality test thingy Humanmetrics Jung Typology Test™ and it really changed the way I saw myself. Apparently I'm an INFP. There are a few different websites that offer that personality test, I took all of them and they all say I'm an INFP. You should all take it too, because I found it scary accurate. But the thing that really changed things for me was the "Introvert" part. Because through reading up more on this personality trait, I realized that SOOOOOO many qualities that have been labeled "bipolar disorder" by people in my past, well A LOT of those anxieties also come from forcing a natural introvert into extroverted situations. Not to mention the rest of my personality type is sort of required for being an artist, a writer, a designer, a mystic …. Basically I'm saying that labels while sometimes useful can also be damaging.
I am currently trying to rebuild my life. Rebuild my self in every way. I've been keeping most of it to myself this last year. But I can feel a change coming on … I'm starting to want to be social again. But then I get scared of getting hurt and I don't reach out. But at least the desire is starting to build up, because before that wasn't even there.
Living in the moment is my current goal. Like this blog. I'm just writing it and posting it. Not worried in the least if anyone enjoys me but me. 😉