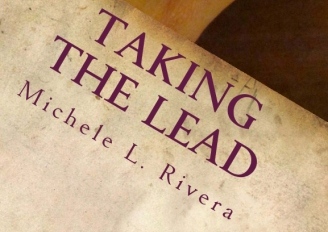 Lesbian Author of The Month
I promised you I would be on the lookout for lesbian artists that were worth knowing about and I'm keeping my word. I wanted to introduce a friend of mine, Michele. We connected on Twitter via our mutual wittiness but I've never been on Twitter that much in the past. Since breaking-up with Facebook, I've been rebounding with Twitter and Instagram. Anyways sorry, I'm hyper and totally dancing a bit while trying to post this. But back to my story, one night I  couldn't sleep and Michele popped up on my Twitter feed. For whatever reason I clicked on her little bio and saw she was an author. After a few more clicks and reading samples of her work I realized I wanted to tell the rest of you of my late night Twitter find. Her writing touches on a lot of feelings that I'm pretty sure a lot of us can more then relate to. Besides being a really good writer, she's pretty much a sweetie pie. So I asked her to tell you about her work so the following is  guest post by Michele Rivera.
To make a very long story as short as possible, when I was sixteen I used to hide in libraries looking for characters in books that were like me…a girl having romantic feelings for another girl. There was nothing. I was terrified. As I got older, I decided that I would write the books I always wanted to read as a young adult: love stories between two girls.
That said, I wrote and self-published Taking the Lead in November 2013 and was really surprised by its success! Even though Taking the Lead is a coming out story in some ways, my goal as an author for all of my works is to normalize same-sex love so I kept on writing. I want people to read and see that queer people fall in love the same way straight people do. Because at the end of the day, when that last sentence of a romance book is written…it is just that…a love story. It doesn't really need to be a "gay" love story or a "straight" love story (though I do want to reach a specific audience so labels unfortunately come in handy at times). But really I think anyone can relate to falling in love (hopefully).
Here are the links to my books on Amazon.com I hope you check them out and if you do, I truly hope you enjoy reading them as much as I enjoyed writing them!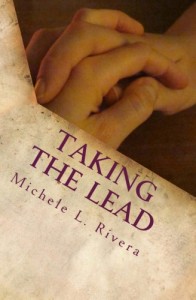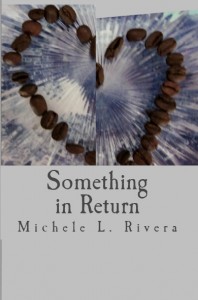 Taking the Lead:
Micah is eighteen years old when a single kiss forces her to question everything she knows about friendship, love, and herself.
Micah Williams has never before doubted who she is until she meets Casey, the new student in her English class. Under the guise of friendship, Casey quickly proves to Micah that they have a lot more in common than Micah could have ever imagined. Now Micah must come to terms with her sexuality and her fears that her family and childhood best friend, Emily, will ostracize her.
Throughout the process of revealing her true identity, Micah finds herself testing the boundaries of her closest relationships. During this journey, she discovers the meaning of loyalty, bravery, and love.
Taking the Lead is a story about the secrets we have, the lies we tell to maintain the false pretense that we are safer when hidden, and that all revelations affect not only ourselves, but also the people around us. It is a story about self-acceptance, tolerance, forgiveness, and love.
Peace,
Michele Rivera (@michele27rivera)