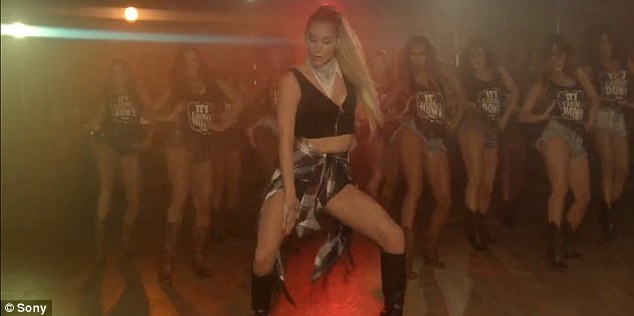 I have never been a country music fan. I grew up in Los Angeles during the height of the gang wars; I was weaned on hip-hop. I'll even go as far as to say I've made fun of some country music. But since life likes to be ironic, I ended up married to a girl that grew up on a ranch in Oregon. Which means that she has been slowly working on breaking down my country music phobia.
Then a little while ago we decided to go to dinner at Hamburger Mary's here in Long Beach. They finally moved from their disgusting hole in the wall, to what I am thrilled to announce, a down-right lovely new location in downtown Long Beach right on Pine. We went early hoping to catch it before the crowds and were surprised by a line dancing class happening! The dance floor was full of lesbians learning how to line dance, by a very commanding butch instructor. We took a little table in the back to order dinner and enjoy the floor show.
I haven't line danced since my cousins drug me to a Mormon youth dance when we were 14 years old. So imagine my surprise when I sort of wanted to join in. Albeit most of the people taking part were a little older, but I'm convinced it's because they're the one's smart enough to have fun whenever you can. We ended up leaving before we got any dancing in but it left me with a slightly more open mind for country music and line dancing.
Then I saw this video:
And I can almost hear country fans screaming at me that this is NOT country music. I never claimed to be a country aficionado nor have I ever publicly admitted to liking any of Kesha's music. So no one was more surprised then I was when I wanted to get up and dance to this. Not to mention that if line dancing can look like THAT I might like country night more.
And is it just me or is Kesha totally Carrie Bradshaw-esque in some weird way?
Anyways …. line-dancing … maybe not just for older lesbians after all 😉