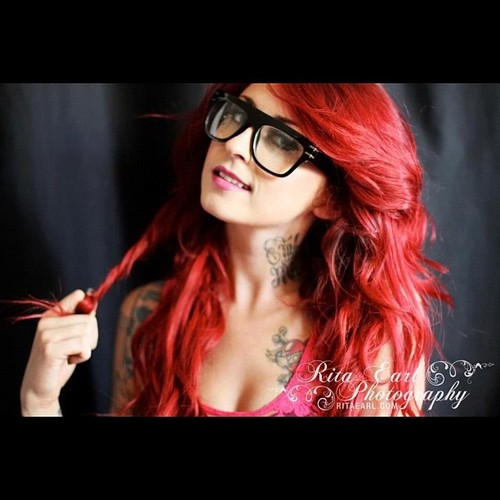 Lesbian Of The Week: Mariah Harmony? (Maybe not)
Like any good lesbian, I love dogs. I don't just love my dogs, I love all dogs. Which of course makes me a huge fan of Pitbulls & Parolees. I think that Tia and her daughters are amazing and doing God's work basically. And of course from the first time I saw her daughter Mariah, my gaydar started pinging. Thanks to the internet, my suspicions were confirmed when her girlfriend got down on one knee and proposed to her on Halloween!
And for those that may not be that familiar with her or haven't seen the show, you MUST watch it. But get  your box of tissues ready because I can't get through a single episode without balling my eyes out at some point. Usually within the first ten minutes.
Here are a few of my favorite pics of Mariah, CCL's Lesbian of the week! Which by the way, is totally going to be a thing. If you'd like me to highlight a lesbian, celebrity or not, let me know who and why.