By Guest Writer, K
So for those who don't know J and I recently celebrated our three year anniversary. There was a huge issue over it because it fell in Mother's Day. A day in which incidentally as a cook I had to work. Not one job. But both of my jobs.
I decided that to avoid any issue I would get her a card the day of and we'd go celebrate the next Saturday. So essentially that's what we did. Originally I wanted to hit the casinos. Neither of us have ever been and I thought it'd be a great way to try our luck too. Never know if you'll go home a winner. She wanted the roller derby. So of course I conceded and that's where we were off to.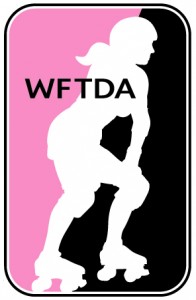 For those of you who have not heard of or been touched by this phenomenon. You should be. Go. Run. Find the closest derby team near you and check out a match. It. Is. Incredible. I had started out the night calling it a lesbian convention. Excited to go and also thinking lots of gays would be there. I was wrong needless to say. Although hot women on skates in tight athletic pants. Count me in!! It took a few rounds to figure the game out but after that we were just another part of the crowd. Cheering for those jammers on our team to speed past the others and the blockers to hip check the he'll out of someone. There were gays. Quite a few. Even some gay derby names. NailHer. Dyke diggler. But all in all it was an incredibly strong group of women having fun racing and roughing up another group of incredibly strong women.
Awesome. It had me on the edge of my seat not realizing how fast twenty points could go by, but also because I wanted to absorb everything I could. Im thinking about trying out in January. Oh how awesome. I could be a Cincinnati Roller Girl. My name would be the Gude. Maybe you'll see me in your city next year.
There are five teams in Ohio alone. Want to find one near you? Check out www.wftda.com to check out the leagues across the us and Canada.