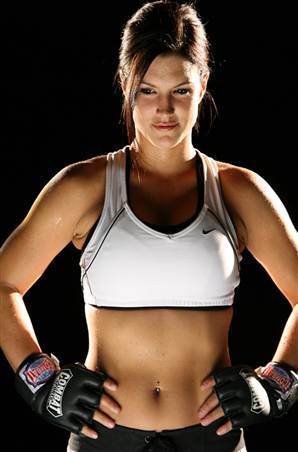 Lesbians: The Ultimate Human Weapon? ;)
Hi Sasha,
I love that you're back in fight classes and I think it's total bad ass. I love it when a woman can fight. I have a few questions. I couldn't really tell from the video you showed about your teacher what all you do in class? Can you tell me what martial art you study? Can you also give a newbie like me any advice as to what martial art I should start with and how long have you been studying? And are there any other lesbians in your class or is that just a stereotype? Because I would love to meet a girl in class that I had a lot in common with. I'm in the LA area so if you know of any good fight gyms would you tell me? Thank you. – Ally
Hi Ally!
You are actually not the first girl to ask me a lot of these questions so I thought I would put it in blog form for everyone and so that I can reference this in the future when the questions come up again. 🙂 Let me see ….
I'm going to post a few videos at the bottom of this post that best represent each branch of the martial arts I study. (Have studied and am slowly getting back into.) The videos I'm posting are not of my actual teachers, but are the closest videos I could find to best represent what we do.
I study:
Krav Maga which is the official self defense system of the Israeli Defense Forces.
Muay Thai Kickboxing with a healthy dose of Filipino boxing techniques as well. Thai kickboxing has nothing to do with regular kickboxing classes you might see on infomercials or at 24 hour fitness. It's the real deal.
Kali/Eskrima is the class where we get to do most of the stick fighting, knife fighting etc.
How long have I been doing this? On and off for the last 11 years.
Are there any lesbians in class with me? YES!!! I'm lucky in that the school I belong to is run by an amazing man and he believes in his female students as much as he believes in the guys. So this type of thinking and supportive atmosphere has attracted a lot of women. I don't have an actual statistic on how many are gay but I know that a few are and I have pretty good gaydar, so I suspect a good percentage are actually family. Although, nothing throws your gaydar off more then a bunch of women in fight gear going toe to toe with men! I've been wrong at least 2x so far but my brain can't make the jump from how gay they look to the fact they have husbands! LOL 😉
Advice for a newbie? I always tell women and anyone who asks to start with Krav Maga. It's real life self-defense. It's not pretty and frou frou like some martial arts. It's down and dirty, straight to the point. I believe everyone but especially anyone in the LGBT community should know how to defend themselves. And Krav is one of the best systems out there because it's constantly evolving and it's also one of the most real-life tried and true fighting systems.
There are lots of martial arts studios out there and a lot of them aren't very good. You need to ask around and take a few classes before signing any contracts. Since you are in my area, I will email you some schools to look into.
Regardless of where you stand on gun laws, I think everyone that reads this blog is aware that hate crimes happen to members of the LGBT community far too often and often times go unreported. I believe that being able to defend yourself, or at least being more aware of ways to escape, should you find yourself in a dangerous position is one of the most important and pro-active things we can do for ourselves.