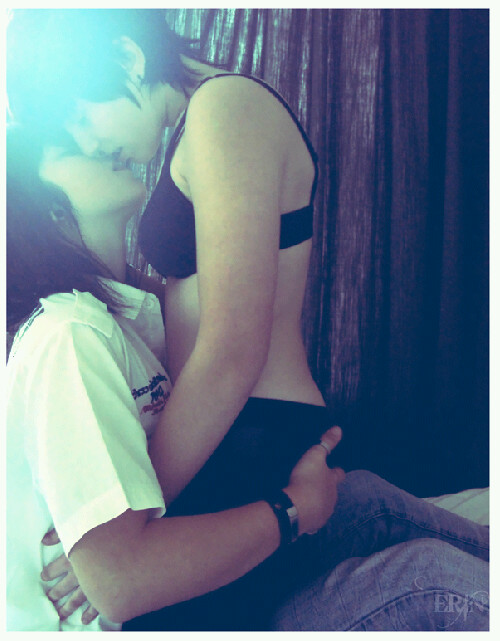 By Guest Writer, DDK
Now for a topic very near and dear to my heart, well it can be annoyance really. The stigma of butches must have short hair. I don't agree with that at all but oddly enough its what most people I talk to see as being one of the hall marks of butch, as if you must have the haircut to join the club. I was talking to one of my femme friends one day who said if you don't have your hair short your not butch. Even typing this out it sounds so odd to me.
I've had long hair for most of my life and I've always considered myself butch. See I consider it an attitude if not the swagger as most femmes put it. I've met plenty of women in my life that were plenty butch and had long hair. I think it may be the younger generation that may be setting these ways, that people feel you must be this or that. Wow I'm sounding old here, but I find it more with younger people, saying you have to have a haircut.
On the other hand here, as I said I had long hair for most of my life, then I cut it short. Almost without realizing it I was semi proving a theory that butches need that hair cut to get noticed or more known for who they are. That night when my hair was cut the shortest and most masculine I ever had it I was noticeably getting a whole lot more attention from people. I didn't change anything, I was being myself and somehow this haircut was attracting random people to me. Hmmm I started thinking maybe there was something to this. With this over time my confidence even grew as I kept my hair short. A lot more smiles and batting of eyelashes came my way.
I don't care for the attention most times but I do think its funny that a haircut can apparently change so much. It was a refreshing experience and I do recommend the experience at least once in your life if you consider yourself butch and have long hair. And if you have long hair and love it, well that's great. Rock it and be who you are, there is absolutely no shame in having long hair and being butch. This goes for tomboys, trans, sporty, whatever you may be. Though we may confuse our femme counterparts in the process of having long hair, isn't that part of the mystery that attracts them to us?