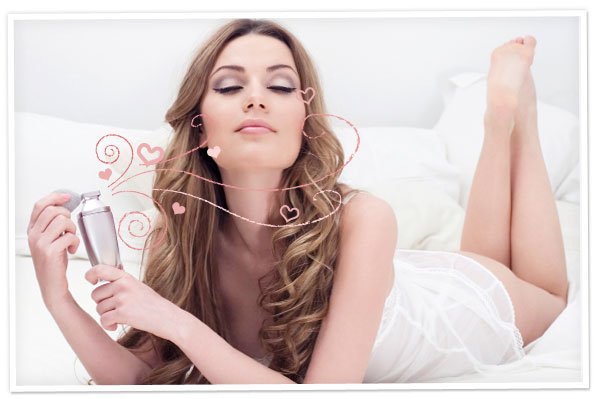 By Guest Writer, Elegy
I've got a sensitive nose, especially when it comes to most modern perfumes. You see, they use alcohol as their base, and I just. Can't. STAND IT. 9 times out of 10, I'll only smell the alcohol, with some notes of the intended scent. OMG, just douse yourself and carry on. Ahem, I know, you love your chosen scent- what is it again? Maybe I'd like it. I'd only get a sample though, since I'm unconvinced.
So, of holier-than-though-sniffing-down-at-us-nostril, what IS it you can find joy in? Oh, glad you ask, it replies since I am now typing with my nose. OILS! Bring back the oils! If you must wear perfume, make it the old fashioned cologne of the last century. But yes, back to oils. I love oils. Why? Well, no alcohol for one so I can actually pick up the scent I'm meant to smell- that's always a plus.
Oils are just more personal to me. You dab them on your temples, your neck and chest, your wrists. They also work as deodorant when applied to the underarms (shower first, obviously, then apply as much as you like). And! You can add them to your hair! The oils provide such a personal scent, they mix seamlessly with your body's own natural pheromones. It's like announcing your presence and leaving a trace behind when you leave a room. You know, what perfumes are meant to do. Talk about lingering and mystery. Not being able to identify a scent can drive a person wild.
A gender neutral scent for the butches, bois, and those who don't like their personal scents to be flowery:
For you, I suggest you start with "Egyptian musk." There are a variety of formulas that carry this name, it is a strong scent so cutting it with other oils (almond oil, for example) is recommended if you don't like it straight out of the bottle. It's also fairly inexpensive.
For the femmes:
Ah, there are a lot of options, but this femme likes to keep some mystery so instead I'm going to point you in a different, but similar direction: scented shea butter as a personal scent. There are some great (vegan!) sources on Etsy. These are effective as perfumes, as well as moisturizing. Yes, you can do all the things with these that you can do with the oils, and you don't have to worry about additives messing with your hair. It's mostly whipped shea butter and chosen scents.
Also, yes- I would recommend the "Egyptian musk" for you too- it really is neutral! (I have experienced this on both a man and a woman, two entirely different results). Just remember, a little goes a LONG way, and if you want to apply it as a femme, I would definitely cut it or apply substantially less so the scent is thinner.
For the DIY crowd:
You can just buy your own favorite scents and blend them into your perfect signature scent! Hop onto Amazon, Google, Etsy, or the website of your choice and look up "therapeutic grade" "undiluted" essential oils. I plan to go this route with the shea butter option myself.
As a general note: most of the amazing oils I've gotten did not cost more than 15 dollars, averaging at 5 dollars or less.