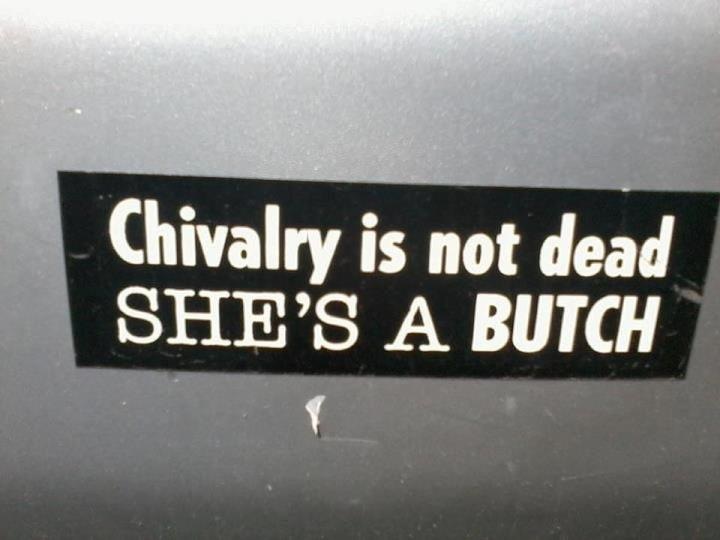 Melting Away Stones: A Butch Perspective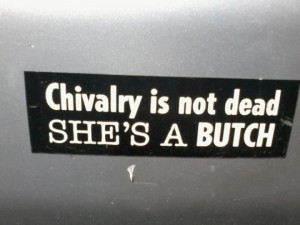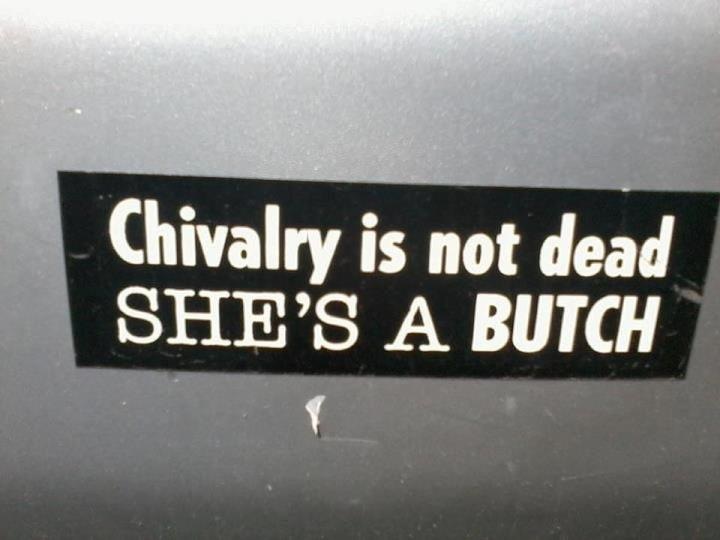 By Guest Writer, Raye
A lot of assumption, arguments, and judgments have been made about the phenomenon of "stone butches" over the years and being newly single and approaching the idea of new, unfamiliar lovers, I was contemplating this very subject the other day. While I am not a completely "stone" butch, I am pretty close to one. I mesh well with a pillow princess femme. And there are many reasons for this. I will attempt to explain them here.
The truth is that the old school butch is very often a stone butch or some variation of this. At the very least, we are less likely to want to receive as much as we want to give. Many people have debated the reasons for this but I think it boils down to a core concept. You see, butches in their purest forms, are very masculine. We spend a lot of time defending that masculinity. It is a source of contention among LGBT and straight people alike. People whether they are gay or straight are always debating where we should fall on the gender spectrum whether it is their business or not. Butch masculinity is the subject of ridicule and debate among both gay and straight people. Many (ignorant) lesbians reject us outright because of our masculinity and question why they would not just date a man if they were going to date a butch. Men fear or loathe us because of the perceived challenge to their masculinity. Straight girls just fear us because we are strange to them but the ones who are open to us are often (ironically) more understanding of how to handle us than gay girls. They are used to countering the masculine energy and usually go with what they know.
Most of us do not identify as male nor female, or alternately identify as a masculine female but we usually do not take well to people who try to feminize us. And some of you may baulk at that at first but, if you really step back and ask yourself how often you fought against wearing dresses and putting on makeup and having boyfriends when all your family members were taunting you about needing to have one, you will remember and recognize what I mean.
Most of us spent most of our lives fighting against people trying to feminize us. And often, a femme lover will mistakenly assume that what gets her off is what gets our juices flowing (pun intended and it stays.) But what she wants to do is often something that we find puts us in a position to be viewed or treated as femme in our minds which is foreign and uncomfortable to us. It can be extremely uncomfortable for a butch if we are not with someone we trust completely. (And everyone knows what happens with sex when you feel uncomfortable, pressured or out of place.) When we do not respond the way she expects, she feels inadequate and frustrated and often will give up trying altogether. Then we feel guilty and rejected and the vicious cycle continues.
I have explained this concept of trying to rob our masculinity, to allied straight girls or even bisexuals with more acceptance and understanding from them than from hardcore lesbians in general. The bisexual, butch-leaning curious femmes seem to understand that I am fundamentally different from them and don't attempt to change me. Instead they pull upon their experiences with men and try to use words that are more masculine to entice or seduce me. Bisexual or butch-leaning curious femmes are more likely to let me have my way and not try to force me to be something I am not. They are more likely to accept the oddity of genderfucking and use masculine terms to address me or masculine sexual desires to tempt me.
Ironically the present day feminist lesbian is at great odds with a masculine woman. It used to be that feminist lesbian women embraced masculine women as a rebellion of the established gender privilege. Now it seems that we have come full circle and many of our own are now "putting us in our place" and admonishing us for not being more feminine in the streets and in the bedroom.  I blame pop culture and the media for this assault on our persona. I personally believe even lesbians are being conditioned to shun the masculine women who dare to challenge what a male-dominated society expects a woman to be.
A secure butch that trusts you to respect her masculine boundaries will at some point allow you to explore her. But she has to know that you are not trying to make her into something that she is not. And that something is you. She chose you because she was attracted to your feminine qualities, not because she wanted to emulate them. And there are some things about even a stone butch that are deliciously feminine. But only those who are willing to peel back the layers and pay attention to who she is at her core and not try to challenge that core, will be the ones who get to see it. There are things you can do to acknowledge the genderneutrality of her persona and still get to touch and taste her. But you have to be willing to expand your ideas of what is acceptable sexual behavior a bit in order to learn what those things are. If you are curious about the specifics, I am contemplating another blog.