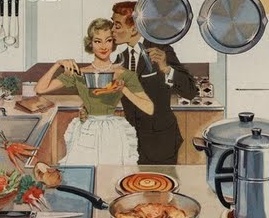 A recent text conversation between me and a friend.
Friend: I hate PC bullshit & lesbians are the worst. God I love femmes who own that shit!

Me: Haha! I know what you mean! I love being taken care of. If I wanted to be the bread winner again, I'd go back to dating girls that looked like me. I'm just being honest.

Friend: You are a helluva femme Sasha. I love that you own it … eve though you didn't always seem to in the past. i am enjoying your old blogs though.

Me: It wasn't that I didn't own it. I didn't have it yet! I've "evolved" & grown into my role and I love it now!
I realize that this opens me up to a lot of criticism but before you yell at me, let me be clear on at least one thing: I am not saying that ALL FEMMES need to be taken care of. I fully understand that is not the case. This was simply a little conversation my friend and I had a few moments ago and if more women were honest and not so concerned about being "politically correct" I think more would admit to seeking out relationships with people that "take care of them" whether it be financially or emotionally or sexually. In my case, it's all of the above.
Now that's not to say I don't take care of Remi just as much as she cares for me. But we do compliment each other in opposite ways. Which is something I think Raye was trying to get at.
I used to date high femmes, girls that literally looked like. So much so that people would mistake us for sisters. I even payed for everything, opened the doors, did all the driving and played that role. I was good at it too! I had a high powered job, I worked hard all week and thought that I deserved to have a beautiful woman on my arm at the end of the day.
But that wasn't me. It was exhausting and I was always trying to be something I wasn't. The butch.
You can define "butch" anyway YOU want to. But in my head butch means: security, safety, reliability, taking care of you, loving you, providing for you, taking out the trash, bringing home the vegetarian bacon and being happy and proud to do it.
It has nothing really to do with  outer appearances. It's more about an energy. You don't have to call it "masculine energy" ….. I prefer to simply call it "strength."