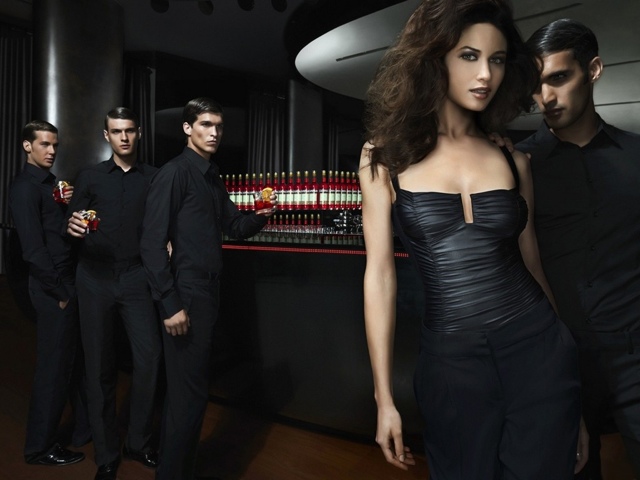 By Guest Blogger, WWG
It started with a comment on a facebook status. It moved to facebook chat. Then, when facebook chat no longer worked, it moved to gchat. It was a pleasant and lovely conversation with a former classmate, who I knew starting in elementary school. We won't go into how weird I find it to be hit on by former playground mates, but anyway. We caught up a bit, and then, the inevitable came up. He casually slipped in a comment about commenting on my facebook status because he wanted to hit on me. And so, out came my response.
"I'm flattered but I'm gay." Beat one. Beat two. Beat three.
"You know, I didn't realize that, but thinking back, I'm not that surprised."
Oh cool, thanks for such a respectful resp….Wait, WHAT?!
Everytime someone guesses or makes some comment about realizing I'm gay, I am beyond shocked. Pleased of course, but shocked. Afterall, I went to an all women's college (no, don't ask, I'm not sharing which one) and walked into a party with my then-girlfriend to have a classmate say "oh my god, WWG, I didn't know you were gay, I would have asked you out!!" Um, thanks, I think?
Did I mention this was an all women's school?!
Where you were assumed gay until proven straight?!
And even there, people thought I was straight.
I admitted it. I've totally given the eye to a taken butch or boi. I'm not proud of this. I'm absolutely not in the market for anyone else's woman. I'm kind of selfish that way – I want her all to myself dammit! I am however, hungry for acknowledgement. No, it's not that I want to make another femme jealous or insecure, but, well, I'd rather make a femme jealous than a straight woman. Sounds kind of crazy right? Rude? Backwards? But no, not at all. I've met men at events and talked to them, being my usual gregarious self, only to find some girlfriend come charging in and make her presence known. Oblivious little lesbian me is thinking "he's really COOL! We'd be great FRIENDS!" Okay, so the charging in part is a bit of an exaggeration, but well, my former male colleague's ex wife didn't like me. I was the only young, single woman at our job and this was before I was out to myself let alone anyone else. She gave me the cold shoulder while happily chatting with my older, married female colleagues. If only she knew…
My first round of coming out all those years ago, I noticed that the more time I spent dating, hitting on, and flirting with women, the more women started hitting on me. It almost seems like anything you do, whether it be painting, writing, sports, or fucking women – the more you do it, the more you give off an energy that people read. How many times have you met someone and thought "yeah, you look like a painter/doctor/soccer player/big ole lesbo." But the women that hit on me were fellow femmes or better yet, straight/bicurious girls who wanted me to have threesomes with their boyfriend. Great! I wish I was kidding, but I'm not. Somehow giving out the "I like women" vibe worked against me. Sorry, being into women doesn't mean I'm into ALL women. And no, no amount of alcohol is going to make me want to sleep with you OR your boyfriend.
It's an odd thing sometimes being a femme. As a straight (or presumed straight) woman, you're rarely at a loss for some sort of male attention. If you even turn your head in a guy's direction and catch eyes for more than two seconds, and maybe even smile, he'll come over to you. No, this isn't every guy, but a fair number of them. We femmes practically drown in male attention. But it's not exactly the thing that makes us, ahem, wet, no?
Being a lesbian is a completely opposite experience. Do you have any IDEA how many times I've given a butch woman the eye? Caught her eye, gave her the ole appraising look and smiled? By that time, men are usually mentally on their post-orgasmic cigarette, and with butch women, not only do they never even seem to notice, but if they do and we start talking, they usually walk away after. "Aww the cute straight girl wants some attention."
It's really confusing honestly. I swear, I'm the butch/boi repeller and thank you, I'd like to return it to wherever I bought it from! I think in some ways I give the eye to taken butches and bois because there's no likelihood they'll leave their woman for me (I'd never let them either way), but I at least get to practice my flirting skills somewhat.
"Hey handsome. Yes, you! ::flutters eyelashes:: No, I'm not fluttering my eyelashes because I have something in my eye. Well, except you and your hotness. Rawr! Wait, where are you going?! No, don't walk away!!! No…"
Sigh.
Presumed straight again.
So, to all my handsome butches and bois, I turn to you for some advice. What makes you notice and realize the woman talking to you is actually hitting on you? With men, just looking their way is an opening, so what would you take as an opening to hit on a woman when you're outside of a lesbian-centric place (bar, event, etc). What can a femme woman, who loves her fashion and heels and makeup, do to convince you she's not a straight girl attention whore but truly a femme who thinks you're cute? I'm open to changing up my flirting techniques if need be! And can someone please tell me why I seem to attract fellow femmes only? I know many femmes like fellow femmes, but I'm not one of them. I know you all don't know me in person, but might I give off too much of a strong/independent vibe maybe?
And can we please have one of our butch guest writers (RAYE, I'm looking your way!!) give out a "how to successfully flirt with a butch 101″ lesson?