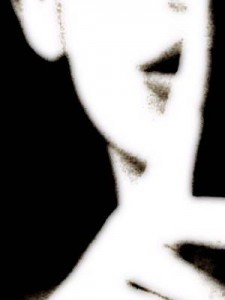 I have a secret to tell you all. It's something that Remi and I have been trying to keep a secret for several reasons. But as time goes on, it's getting harder and harder to keep to ourselves.
I guess I'll just spit it out.
We did it! We signed the domestic partnership papers.
Now I know this is no surprise to any of you, since you all have read my worries and struggles with this particular topic. But like most, if not all of you, that urged us to do it for the pure practicality and safety net it provides, we agreed with you. Why wait two years to get the few protections under the law we are entitled to, when we've already been living the life of a married couple for the last two years as it is?!
Our only real reason for wanting to keep this on the down low was a fear that it would distract from the excitement of an actual wedding. Which we are still planning to do of course. But life, my health issues, tax reasons and just plain old love took precedence over the party day. And we hope and pray that as friends and family are told (or read) that we've already done the paper work, they will still be excited and happy for the a big, fat, gay wedding celebration October 20, 2012.
Yep ….. we've picked a tentative date. One that allows ample time to save up for a proper celebration. And now that we've already signed the papers, I don't feel any irrational urgency to rush down the aisle. This actually takes a lot of pressure off! It's akin to eloping and then still having a formal wedding later for your families. So, with the serious stuff out of the way, we are able to relax and truly enjoy the planning of not just the wedding, but our future together. Because to me, I'm most excited about the marriage, not just the wedding.
So ….. ummm ….. yea …. I'm officially Sasha Lotrian-Smith.

I even have a married pen-name! I love it

Yep, I have legally taken Remi's name ….. added it really, with a cute little hyphen. It's a mouth full but most good things are.