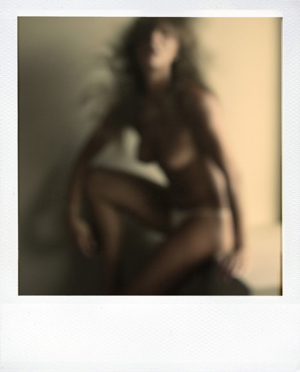 This is not a real post. It's not exactly, all in your imagination either. It's more of an extended status update masquerading as a blog post. Have I lost anyone yet?? Yes? Sorry … It's just been one of those days. I'm off. Like really off. And it doesn't make any sense because life is amazing right now. Pride was awesome, our social life has been fun, we have a new girl in our group and she's turning out to be more interesting then I could have hoped for (expect a future blog dedicated to this new beauty) and the latest issue of Curve came out, with MY jewelry in it!!! I also have a few advice blogs I'm working on and about 50 new jewelry pieces I need to photograph and list.
Life is pretty fucking awesome. So what the hell is wrong with me? Had a mini/major meltdown yesterday. Remi had to put me back together like a damn Humpty Dumpty. I'm all over the place, but nowhere that I need to be. My brain is moving a million miles an hour ….. Or it's not moving at all. Sleep is …. Drugged or it's not all. I'm more social then normal, except for the crying, zoning out bouts I have for half of the day. I miss one of my best friends that we joke about having lost her to a "love-in" but it still sucks while making a new friendship that seems ….. Promising? There's a new Mini Countryman sitting in my driveway just waiting for me to take her out. Except I don't seem able to leave my house without Remi by my side. Why am I being so lame?
So, today I'm going to buckle down and take photos of every piece of jewelry I haven't listed yet. Then actually list them. Ha! Imagine that. Hopefully by Sunday there'll be a brand new shiny post waiting for you.