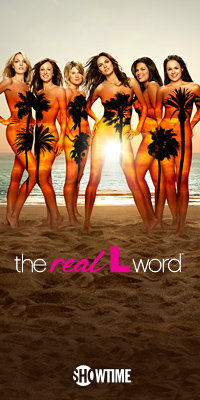 Is anyone excited about "The Real L Word"?
I'm conflicted.
I was a die hard fan of the original series. Ilene Chaiken is one of my role models. But from the previews of the real L word, I'm left a little less-then-hyped about it.
I know this is going to sound extremely bitchy of me, but I'm just going to be honest. I was hoping the cast was going to be smokin' hot. Yes, they're an attractive group of women. But from the little previews that I have seen, it almost seems like they chose the cast based more on financial success then maybe, oh I don't know …. sex appeal???
I don't know about you, but I would much rather follow around a group of hot, sexy bartenders, go-go dancers and starving artists that are trying to make it big in LA and watch the drama that always seems to follow people like that. Then watch a group of already successful, mildly attractive women who have gorgeous houses for the camera crew to set up in.
Honestly I'm really curious how much played into who was cast for this new series, based on how much money they made? I guess they think power lesbians are more interesting then struggling artists.
I know I'm totally jumping the gun and may have to eat my words after the show comes out. Who knows I may love it. I probably will, I'm a sucker for gay girls.