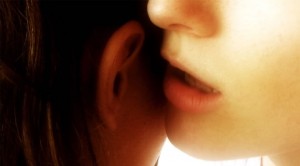 By Guest Writer, DDK
A fictional account of the average day of a trans man, the beginning:
But your voice will change, its what she said to me. She fell in love with my voice first. We started out as a long distance romance. Two girls who somehow found each other through the internet cross-country. We overcame the odds and are living together. I was just a kid starting out on my own, moving from place to place til finally being at the top of the world with my love right there with me. Nothing can ever change how we feel about each other, not anything. She was always fearful that I'd leave her for her short comings, would she leave me for this? My truth as I find it and evolve from who I was into who I am becoming.
I'm the person I've always been, the kid who grew up playing with match box cars instead of barbies like my sisters, from  the awkward teen to growing up, being the butch lesbian she fell in love with, but there's something more. Thinking like a guy, acting like a guy, not understanding the way some women think lol along with other things. Yes I go in the men's room, hell no I don't wear dresses or make up, yes I can pass and have shorter hair than your brother, and yes I've been struggling with this for a while knowing but not admitting who I am to myself.
I am a man. Evolving to that point now is a part of growing for me. Its like when you were coming to realize you were a lesbian, the feeling of not knowing in the beginning doing research, coming out, accept with this you have to come out again. I hate having to tell my family and co workers, "Oh by the way I'm getting a sex change see you tomorrow." (I'd never do it like that but…. You get where I'm coming from here I assume). But Your voice will change, its one of the first things she said to me after telling my love, and after three years of bliss and me being afraid that I'd lose everything, she thinks my voice getting deeper will sound sexier. The changes are gradual and will take time getting used to, but in the end, totally worth it.