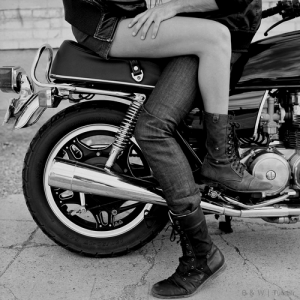 By Guest Writer, Kenda
That girl Jasmine walked by me last week while I was sitting with a group of friends outside the cafeteria during break .  I don't think she saw me until she was about ten feet away because she was busy talking with one of her friends.  But when our eyes met, it looked like she lost her concentration for a moment and stopped talking mid-sentence so that her friend turned to see what she was looking at.  I held her gaze and her friend elbowed her and joked about the lesbians checking her out.  Jasmine looked away quickly and kept walking.
I hadn't seen her since the gym locker room thing a couple of days before that.  I have to admit, I'd been thinking about it a lot.  Sometimes it's hard to concentrate in class.  How it felt to run my hands over those gorgeous tits.  But a girl like that could get me hurt, in that she could bring a lot of negative attention my way.  I knew she could be kind of mean and stuck-up, but even when she was being rude to me, I always had a sense about her.  Like she's not quite as straight as she thought.   At first, in the locker room, I only meant to call her bluff because I knew what she was up to, and wasn't expecting her to get all excited like that.  But when she started breathing heavy and getting all trembly…man!  That was not what I expected.  But it was alright by me.  So I ended up kind of putting her in her place.  Yeah, she's totally hot, but I can't let a girl like that walk all over me.  But girls like that, shit.  A girl like her has too much to lose, with her friends and all.  No way her friends are gonna accept her taking up with someone like me.  I'd never fit into that.  Not that I'd ever want to, but I sure wouldn't mind picking up where we left off, either.
I figured she's either gonna want to get alone with me or she's gonna avoid me.  Jasmine, she's got this new reality to deal with.  I'm sure she didn't have a clue before.  Me, I think I've always known.  Ever since I can remember.  I know what I am and I know what I want.  And I'm more than okay with that.  Other people might not be, but I am.  But Jasmine, well, she's just finding out.  So I figure I'll just let her come to me if she wants.  If she's freaking out, ain't gonna do me no good to chase after her.  No, this way she'll have to acknowledge her desire for me.
So I figured I'd just sit back and wait.  And sure enough, she's been finding reasons to get around me.  The first couple of times, she would just kind of be in the general area and sneak peaks at me.  Like she was waiting for me to approach her.  But I didn't take the bait.  When that didn't work, she started getting close enough to ask me something.  Usually about a class or a teacher.  Then about whether I was going to go to the game that weekend.  But I always answered vaguely.  I could tell she was getting frustrated and I caught her looking at me a lot.
So Friday after school, I started up my bike and waited for her to walk out to her car.  She caught sight of me as she stepped into the parking lot.  I leaned back, watching her walk toward me.  She must have been nervous, me watching her, because she tripped and almost fell.
"You okay?" I asked.
"Yeah, I must have tripped over something," she said, looking back at the pavement and adjusting her books.
"Hey, I'm going down to Dawson's Park.  You wanna come along?"
"Um, yeah…"  I could see her weighing whether anyone would see her, but I guess she decided that wasn't important at the moment.  "Let me just throw my books in the car."  She did and then she climbed on behind me.  I handed her a helmet and off we went.
Dawson's Park has an old fort-style playground that overlooks the beach.  It was probably built back when kids were into cowboys and Indians.  It has a real miniature log-cabin fort that you have to climb up a ladder to get into and it's only about 9'x9'.  I thought we'd grab a burger, spend some time on the beach until the kids were gone, then head up to the playground.
The ride out was quiet and nice, with Jasmine's arms around me.  I could see her a couple of times in the rear-view mirror taking in the smell of my leather jacket as she leaned in close.  I wasn't sure how it would be spending time with her once we got there, the two of us being so different, but she was shyly flirtatious and we actually got along.  Mind you, I didn't harbor any fantasies that we would be a couple or anything.  But I did want to show her a good time.  At least let her know what she'd been missing.
We hit the burger stand, then went down to the beach.  We talked and laughed a lot.  Not such a bad girl after all.  The whole time, she was finding reasons to touch me.  Usually a hand-on-the-arm kind of thing or a playful push with a hand or a foot.  Time flew and before we knew it, it was late enough that there weren't many people left on the beach.  We walked up to the park and as we got there, I reached out and took her hand.  All the kids had since gone home for dinner and we had the park to ourselves.  When we got to the fort, I motioned Jasmine to go up the ladder before me.  It was a nice view, going up after her, as she was wearing short shorts.  Once inside, neither of us spoke for a few moments.  I was thinking of the day up to this point, how beautiful she was and how she kept looking at me, becoming braver as the day went on.  I no longer wanted to put her in her place, as she had become more respectful in the past week.  I also had compassion for where she was with all this.  Besides, she was actually a nice person once you got her away from her friends.
As we stood there inside the tiny fort, I took her hands in mind and said, "Jasmine, you know why we're here, right?"
She quickly looked down, then got the courage up to meet my eyes and said, "Yes".
"And this is your first time, being with a woman?"
"Um hum," she said, looking away again.
"Look at me," I said as I put my hand on her chin and turned her face to mine.  Her eyes locked with mine, then closed as I caressed the side of her face.  I could sense her body responding by the rise and fall of her chest and her opening mouth.  God she was beautiful.  I moved my hand around behind her head and pulled her toward me for a kiss.  Her lips were soft; her breath warm.  I slid my tongue past her lips and her tongue met mine.  I was gentle, but as I moved my hands down the curve of her back and pulled her into me, I squeezed her firmly.  A sigh escaped her, urging me on.  I pulled her hips into mine.  In no rush, I let her body lead me.  I waited for it to ask me for more before I gave it more.  Then I would give her a little more than she asked for, back off a bit and let her ask for more.  Like a dance; like the ocean below as the tide came in, each wave pushing a little farther, then receding, the next one a little farther…
I won't tell you all the details, since I'm not really one to kiss and tell.  Let's just say we both got home late with smiles on our faces.