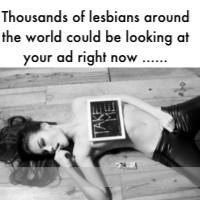 I sort of suck at self promotion, I rock at promoting others.

No really. Recently, I've gotten quite a bit more interest from various companies asking to advertise on CCL. Most of which I have turned down. Why would I turn down money? Easy, it's not about the money. CCL has been my personal passion for 5 years now. Most of which, it cost me money to keep going. It's only in the last year that CCL has actually become a self-supporting passion.  Most people don't realize how much time, money and effort goes into maintaining a long term website. But a recent cleaning out of my blogroll and seeing how many dead links and abandoned blogs there were showed me that most people just don't have the stick-to-it-ness it takes to last in the harsh blogosphere.
Hold on, let me step down from my pedestal so I can get back to what I was talking about.

Where was I? …. Oh yes, turning away business. I have gotten a lot of requests from porn companies to advertise here. While I love porn, I don't love ALL porn and these companies have all been hetero porn sites. Call me overprotective but I don't want my readers clicking on a link I put here and getting visually slapped by a bunch of dicks. Now, if a lesbian owned and operated porn site would like to advertise with me, PLEASE CALL ME ASAP.

(it has been called to my attention that my wanting to protect my lesbian viewers from straight porn may have come across as man-hating or penis-vilifying In some way to some readers. To which I want to clarify, I do not hate men or men parts. I actually love my gay boys and my straight boy-friends! But I stand by my not so politically correct joke, in that I fully intend to not send my readers to straight porn sites simply because they want to pay me. So sue me.)
But it's not just straight porn sites I turn away. Gambling sites, random software apps, etc. Why would I turn away an ad client even when it's not to protect my readers from flying penises? It's to protect my other ad clients! Think about it, if you start clicking on ads or links I post here and you're insulted, bored or just irritated that I wasted your valuable clicking ability, then you might eventually stop clicking on any links I post. Which would be no bueno for the awesome clients I do take on.
So, call me overprotective of my readers and my clients. Call me a purist for truly not wanting to take on a client when I don't believe it's beneficial to both client and reader. But it is what it is.
To save myself and future clients time, I just updated my advertising page. So now you can see the myriad of options I have come up with to help promote and expand your business or brand.
And while I'm at it, have you all taken the time to look at our newest sponsor? Please take some time to click on her ad and look around her site. I think some of you would really gain something from what she's offering.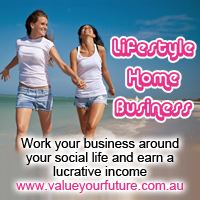 And of course we can't forget my friend Pam over at XXX Truth or Dare.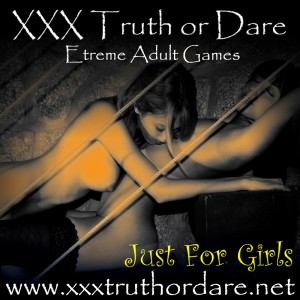 And in case you were wondering if the featured image had anything to do with this post? It did …. just imagine that women that look like THAT are also seeing your ad.

Literally. The beautiful Lisa Alvarez (She would be the gorgeous one in the suit)  has been known to comment here and there on CCL.