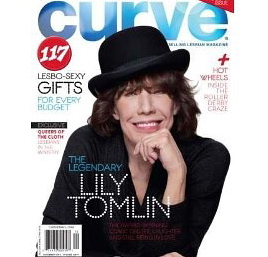 CCL Jewelry Makes it into Curve Magazine AGAIN!
A reader told me on FB that she saw my jewelry in Curve magazine again!! I thought she was talking about the older issue I was in this last summer but she said, "NO!!! The one that's on stands NOW!!! You're in the gift guide!"
Which totally made the 3-day migraine I was in the middle of having somewhat more tolerable. Remi and I ran out to the local bookstore this morning to grab  up a couple copies for my scrap book. Yes, I'm a dork but this is exciting for me! 🙂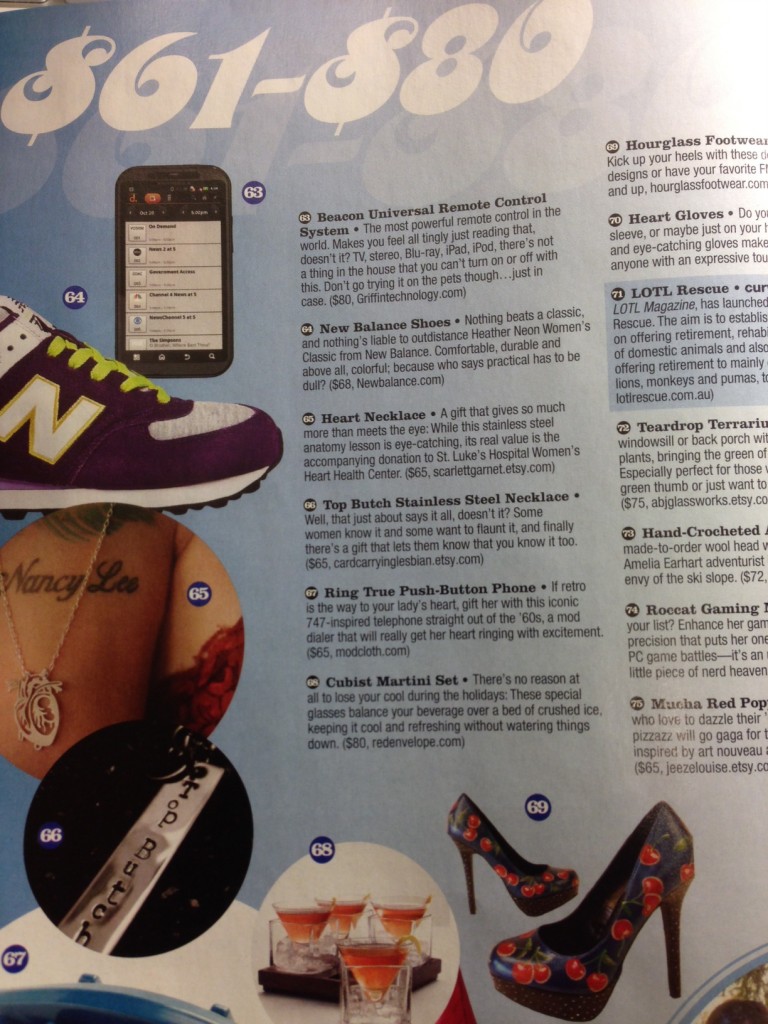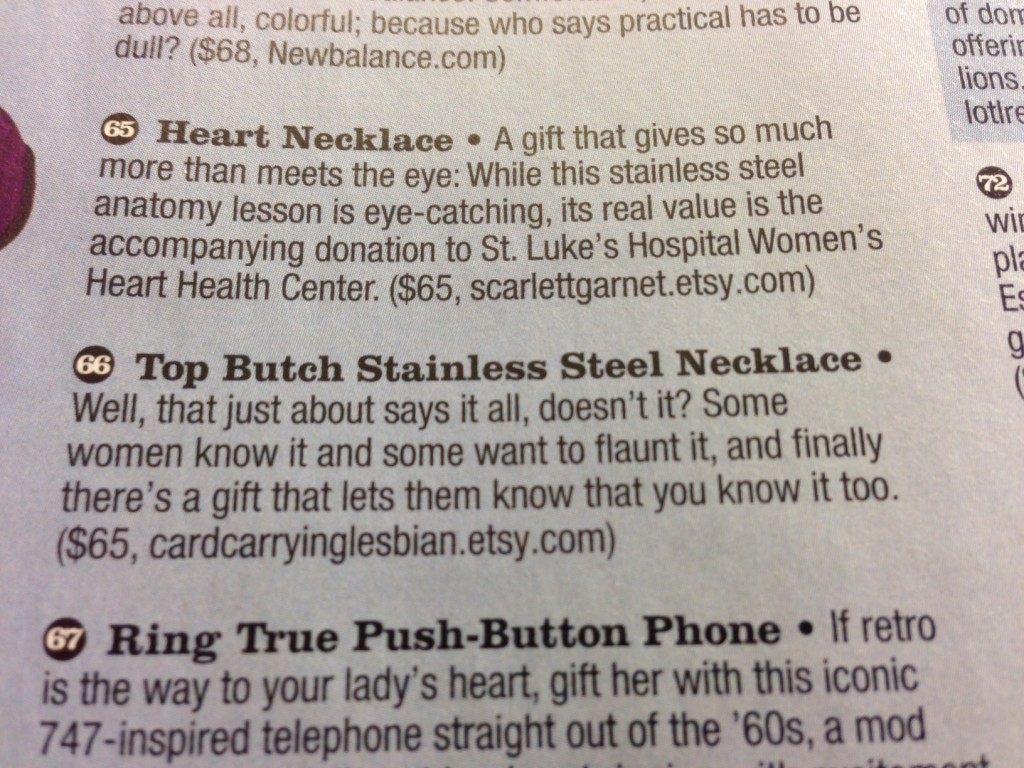 Aside from that little bit of good news, I wanted to share these hilarious videos with you. Please feel free to pass them along to all the straight people you know. 🙂
Remi is home today, so I'll be back tomorrow ( if my migraine is completely gone by then ) with a follow up on the Girl Zero saga.