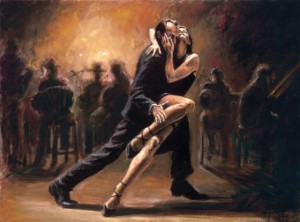 A new reader recently commented on an old blog, Butch/femme relationships versus lesbian relationships. I had to go back and reread it because it was written back in 2008 and my oh my how things have changed in my life since then!!!
A lot of things I wrote then are not how I feel today so I thought I should revisit the topic. While rereading the original blog post I realized that my take on butch/femme relationships had been badly colored by one particular person. While I was in that relationship I couldn't really see the forest for the trees so to speak. I didn't realize until much later just how controlling she was and how unhealthy our relationship was. To top it off, she blamed her behavior on being stone butch. And since she was the first true stone butch that I had ever dated, I bought into it.
But since being away from her for a few years and instead being with Remi, who is more soft butch I have seen the light. I realize now that her control issues were not because she was butch or stone, it was something completely different. They were simply control issues. Plain and simple. Her putting me down all the time had nothing to do with the butch/femme dynamic at all. It was simply her being mean and me being stupid and taking it. Our fucked up dynamic had nothing whatsoever to do with her being butch and me being femme, except that …. well …. she was the most masculine woman I had ever dated up until that point and her energy had me in a tailspin.
It was sort of my introduction into the butch/femme world and I was excited by it. I was turned on by it. I reveled in my newfound femme identity and was thrilled to have finally found my place within the lesbian community. While my place with her was not healthy and was not where I was meant to be long term, that short term relationship I had with her opened my eyes to a whole new world of being. A world of being femme, a world where butches loved that and a world where I could be myself again.
But looking back at that old post anything that I wrote that might be taken as derogatory towards butches, I whole heartedly take back!!!!! I allowed one butch that hurt me to color an entire spectrum for the moment. But I now realize that she was just a flawed human like the rest of us and that although she blamed all bad behavior on her butchness, it's likened unto a chauvinist male that blames his bad attitude and treatment of women on his maleness. It's all bullwonky.
I have  since come to realize that the butch/femme dynamic is something of pure beauty. Sometimes it's a delicate dance, like the colors reflecting off a rippling stream at sunset. But usually it's a dramatic, intoxicating, erotic dance like the Argentine tango. Raw animal attraction balanced with careful choreography, intricate footwork, dramatic masculine flair that shows off the beauty of the femme and the strength of the butch. In fact, look at this particular tango and tell me that it doesn't perfectly represent the butch/femme relationship.

But before you hit the play button, let me reiterate an important fact. I ADORE BUTCHES. I LOVE BUTCHES. I am a femme that married her butch and took her last name!!!! Personally, I find absolute poetry in the butch/femme dynamic and when the right two people are involved with each other, it can be elevated to an art form.
While looking for the right tango to show you, I couldn't choose between these two. I actually thought they both represented the butch/femme dynamic extremely well. The first is more like a day to day representation of the power roles in relationships and how we play off one another.
This second one is more raw and sensual …. and well …. I'm sure you can read into it for yourselves. Enjoy.