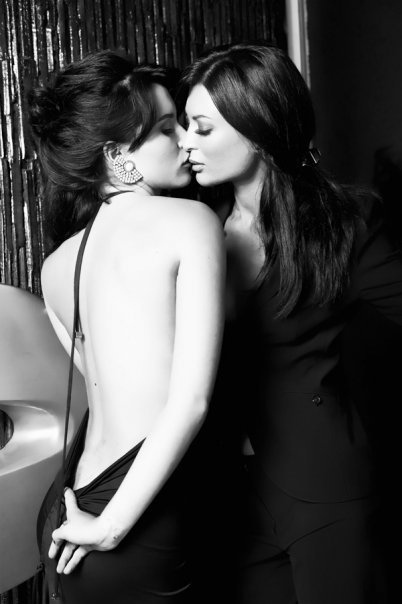 I have a straight-girl crush on another woman.
Let me explain. You know when a straight girl has a crush on another girl, but it's not about wanting to be with that girl, it's about wanting to be like her. Sort of like a role-model, idol thingy.
Well I wouldn't call this chick my role model or my idol. I don't subscribe to either.  I'm actually personally against idolatry. But she is smokin' hot and there's just something about her! Do I want to be her? No. Do I wish I was that sexy and cool? Fuck yea I do!
She's more like that picture of a model you put up on your fridge so you don't eat chocolate cake in the middle of the night. I guess you could call her …… inspiration. After all, who doesn't need a little motivation every now and again.
So I thought I'd share a little of my muse with you. She goes by Zeravla, but her name is Lisa Alvarez. I don't really know much about her except she's been spotted kissing Jackie Warner and whatever is on her myspace page. I don't really need to know anything else. Too many times, if you get to know someone you admire from afar, it ruins the whole daydreamy image you had going in your head. I like my daydreams just the way they are, thank you very much.